BSP commends police for arrest of BDO hackers
January 23, 2022 | 12:00am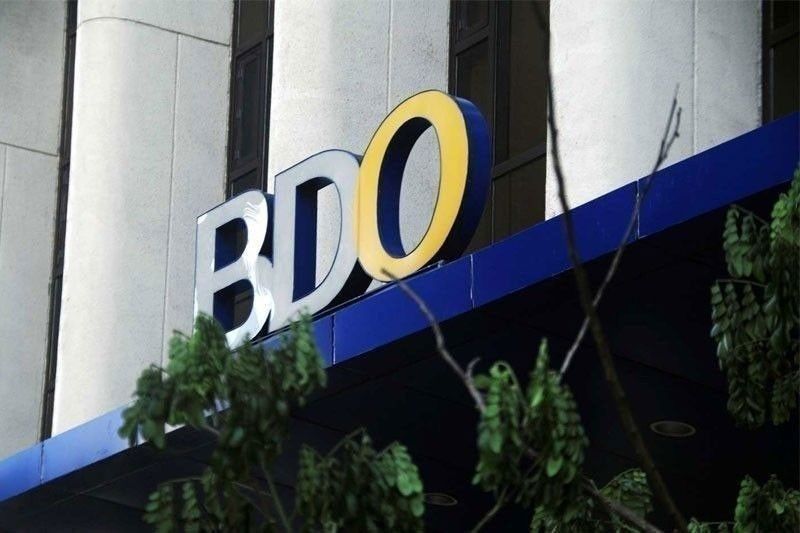 MANILA, Philippines — The Bangko Sentral ng Pilipinas (BSP) has commended law enforcement agencies for the swift arrest of several suspects, including two Nigerian nationals, allegedly behind a hacking incident that victimized hundreds of depositors of BDO Unibank last month.
The central bank vowed to continue working closely with law enforcement agencies including the National Bureau of Investigation (NBI), banks, and other key stakeholders to ensure the successful prosecution of cybercriminals and maintain the security of digital financial services.
"We, at the BSP, highly welcome this recent development and commend the NBI for their swift action in arresting the people behind the recent cyberincident," the regulator said in a statement.
Last Friday, NBI announced the arrest of five individuals tagged in the massive online fraud that affected more than 700 accounts in BDO.
In a statement, the NBI identified the suspects as Nigerian nationals Ifesinachi Fountain Anaekwe, alias Daddy Champ and Chukwuemeka Peter Nwadi. The agents also arrested Jherom Anthony Taupa, Ronelyn Panaligan and Clay Revillosa.
The suspects were charged for violating Republic Act 8484 or the Access Devices Regulation Act of 1998 as well as RA 10175 or the Cybercrime Prevention Act of 2012.
"This will be instrumental in upholding public confidence in the financial system as cyberthreat actors will now think twice before violating the law," the central bank added.
Last month, hundreds of depositors of BDO complained of several unauthorized electronic fund transfers via InstaPay to a fictitious Mark Nagoyo account in Union Bank of the Philippines.
The country's largest lender has completed the reimbursement of all the stolen funds to more than 700 account holders.
Meanwhile, UnionBank has opted not to use clickable website links in its promotions communication materials as part of its continuing efforts to help protect Filipino consumers from being victims of online fraud like phishing and smishing.
This initiative forms part of UnionBank's proactive measures in an effort to address the surge in smishing attempts made through fraudulent text messages to customers.
Henry Aguda, chief technology and operations officer at UnionBank, said the bank continues to fortify its information technology solutions and push its #CyberSure information campaign to protect Filipinos from fraudsters.
"Despite the conveniences technology provides, recent events have shown us how quickly our lives and businesses can be disrupted when cyber criminals use technology to do harm," Aguda said.