Climate-related losses reach P506 billion in last decade
November 3, 2021 | 12:00am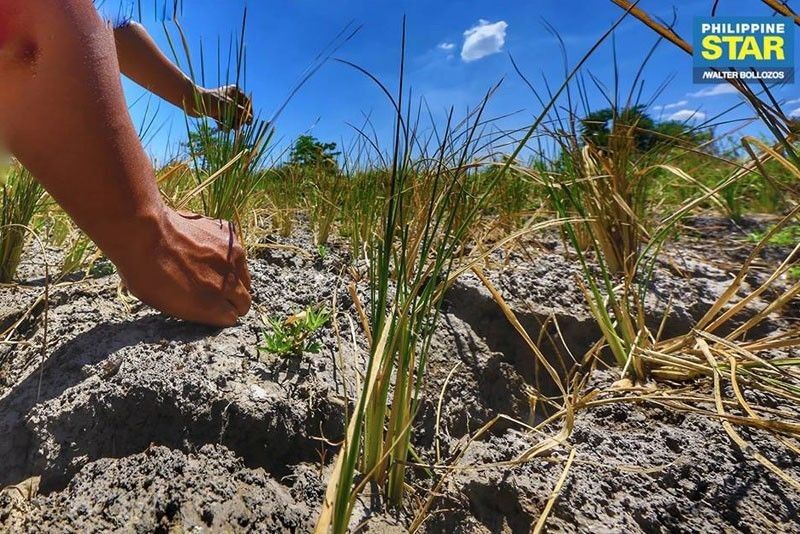 MANILA, Philippines — The Philippines suffered more than P500 billion in damage from weather extremes over the past decade, the Department of Finance (DOF) said.
In a report, the DOF said economic losses due to climate hazards reached P506.1 billion, accounting for over 98 percent of the damage wreaked between 2010 and 2020.
In addition, the Philippines lost an average of P48.9 billion or around 0.33 percent of gross domestic product (GDP) yearly during the period to natural and man-made risks brought about by climate change.
The DOF said the country forfeits as much as 0.5 percent of GDP every year mostly to typhoons that destroy crops, infrastructure and property. Despite the damage from the climate crisis, the Philippines contributes only about 0.3 percent of the planet's greenhouse gas emissions.
Thus, Finance Secretary Carlos Dominguez III earlier said leaders of developing economies have to comply with their commitments to cut their carbon footprint.
He also stressed the need to raise financing to countries most affected by climate change like the Philippines to fund their transition to renewable energy.
Dominguez heads the Philippine delegation to the 26th Conference of the Parties or COP26 in Glasgow, Scotland, where the country will unveil its efforts to bring down its carbon emissions.
As a first, the country is committing to reduce its greenhouse gas emission by 75 percent until 2030, as well as improve Mindanao's hydropower plants to veer the region away from coal energy.
"As I have said on many occasions, I am determined to set the Philippines as an example for all nations in setting the standards for mitigating the impact of climate change," Dominguez said.
The Philippines released 1.33 tons of carbon per capita in 2019, according to Our World in Data. The emission falls below the average of 4.14 tons per capita in Asia, excluding China and India, and 4.72 tons per capita worldwide.
However, the country ranked as one of the countries most devastated by weather disturbances due to threats of natural hazards and lack of adaptive mechanisms, according to the 2020 World Risk Index.
It also placed fourth among 10 economies battered by climate extremes from 2000 to 2019, based on the Global Climate Risk Index.
According to the report, the Philippines experienced 317 natural disasters during the period and suffered $3.17 billion worth of losses from them.