Home Credit sees full recovery in 2022
October 24, 2021 | 12:00am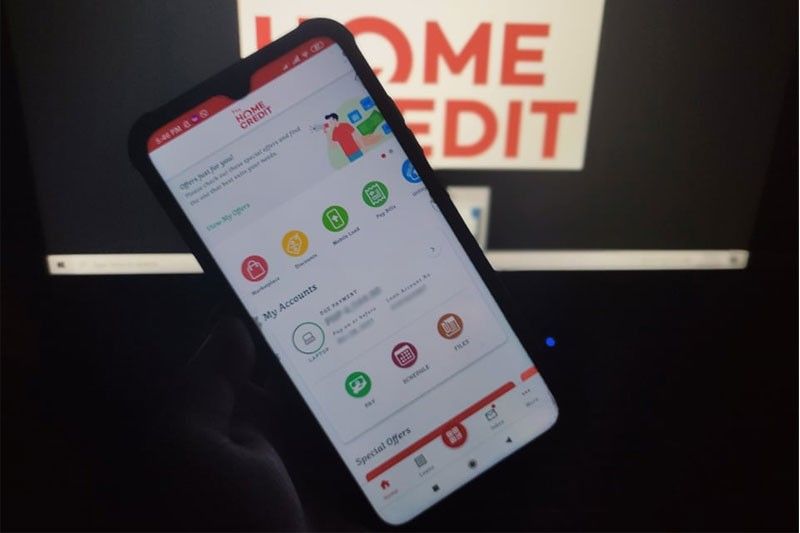 MANILA, Philippines — The Philippine unit of consumer finance provider Home Credit Group expects full recovery next year from the impact of the pandemic as loan disbursements pick up and delinquency rates improve steadily.
Zdenek Jankovsky, director and treasurer of Home Credit Philippines, said during the company's virtual 8th anniversary celebration that Home Credit has disbursed P28 billion worth of loans as of end-September, exceeding last year's loan releases.
Due to uncertainties brought about by the global health crisis, Jankovsky said loans disbursed by Home Credit in the Philippines fell by nearly 55 percent to P23 billion in 2020 from P51 billion in 2019.
"I believe in 2022, we will already be catching up with our numbers from 2019," he said. Home Credit Philippines is part of Home Credit BV of Czech Republic founded in 1997 and now present in 11 countries.
The Philippines emerged from the pandemic-induced recession with a gross domestic product (GDP) growth of 11.8 percent in the second quarter from a 3.9 percent contraction in the first quarter.
The country slipped into recession as the GDP shrank by a record 9.6 percent last year, ending 21 years of consecutive positive growth.
Economic managers see the GDP rebounding with a growth of four to five percent this year and seven to nine percent next year.
"We took the pandemic as a catalyst and accelerator. So we really did a lot of work on the digitalization of businesses, focused on the growth of the marketplace, focused on building Qwarta," Jankovsky added.
Home Credit's non-performing loan (NPL) ratio more than doubled in 2020 from about seven percent in 2019 due to the impact of the pandemic.
"So seven percent was the number before the pandemic. During the pandemic, the number more than doubled and there were lots of reasons for this," Jankovsky said.
These include the economic situation, smaller loan volumes, and the lack of income for the customers.
"We expect to be back to our pre-pandemic NPL level by 2022,'' Jankovsky said.
Home Credit Philippines chief marketing and communications officer Sheila Paul said the company's biggest achievement so far this year is the recovery of the business from the pandemic.
"We are definitely seeing signs of life. It's not back to our previous levels but definitely it's a sign that things are getting slowly back to normal," Paul said.
Launched in the country in 2013, Home Credit has served about eight million unbanked Filipinos with little to no credit history and providing affordable installments for their gadget and electronic needs.
"This is what we now call as "buy now, pay later" and despite the term finding its fame during the pandemic, it's actually a relatively old concept," Paul said.
Not only has it solidified its footprint as the country's leading consumer finance with presence in over 9,000 stores nationwide, the company has also rapidly grown its mobile presence in the recent years through the My Home Credit App in Google Play Store, which now has more than nine million app users.
Beyond offering easy installments, Home Credit now offers easy payments with the introduction of its newest payment option Qwarta, wherein customers will be given as much as P10,000 additional spending limit within the app to increase their purchasing power.
In 2019, Home Credit Philippines was also granted the license to operate as a credit card issuer by Bangko Sentral ng Pilipinas (BSP), making it the first non-bank institution in the country to issue credit cards.