Infrastructure spending surges 60% in August
October 20, 2021 | 12:00am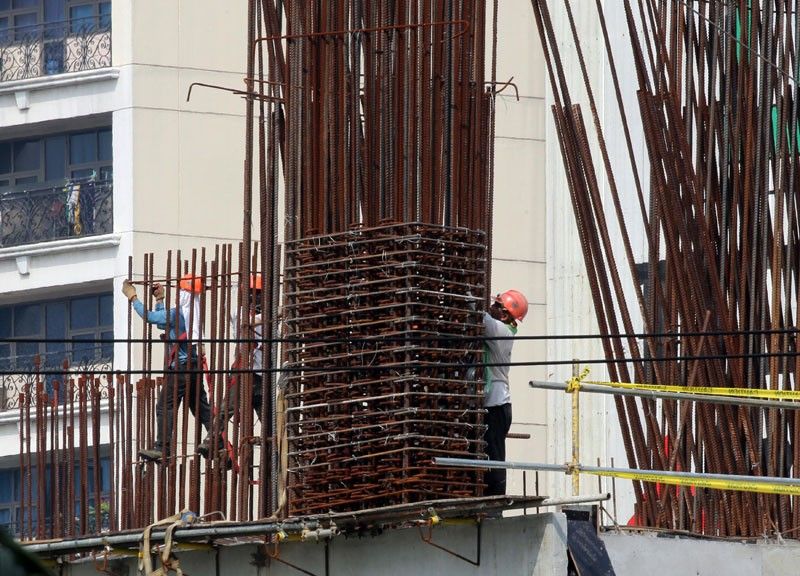 MANILA, Philippines — Government infrastructure spending rose by more than 60 percent to P70.9 billion in August, as public works is expected to account for bulk of the state's expenditures for the rest of the year.
Based on records from the Department of Budget and Management (DBM), August spending for infrastructure jumped from P44.3 billion a year ago as state agencies hastened the delivery of connectivity and transportation projects.
According to the DBM, the Department of Public Works and Highways (DPWH) pushed through with the construction, repair, and improvement of buildings, access, bypass and diversion roads, bridges, as well as flood mitigation and water drainage systems during the month.
The Department of Transportation (DOTr) also sped up the completion of airport rehabilitation in Visayas and Mindanao, particularly Tacloban, Kalibo, and Bukidnon. Infrastructure spending also ballooned in August to fund projects improving the defense and education sector.
The DBM said the government sustained its financing for the revised modernization program of the Armed Forces of the Philippines. Likewise, capital outlays for state universities and colleges, like the smart campuses program, were delivered during the month.
The DBM expects the infrastructure program to propel state spending for the remainder of 2021 as the DPWH and the DOTr will need to pay its contractors to complete some of their projects.
Further, capital outlays for social infrastructure will be needed as the education cluster has authorized the reopening of classes, even face-to-face learning, in low risk areas.
In August, allotment to local governments also went up by over 41 percent to P67.1 billion from P47.5 billion a year ago on the distribution of emergency assistance to the poorest families.
Further, spending for personnel services swelled by more than 18 percent to P92.7 billion from P78.5 billion due to pay hikes for public workers required under the Salary Standardization Law. The DBM also released the special risk allowance of health workers and performance based bonus of defense employees.
The government has ballooned its expenditures by roughly 11 percent to P2.96 trillion as of end-August, of which infrastructure projects make up over 19 percent at P570.4 billion.