National level action needed to address plastic pollution
October 6, 2021 | 12:00am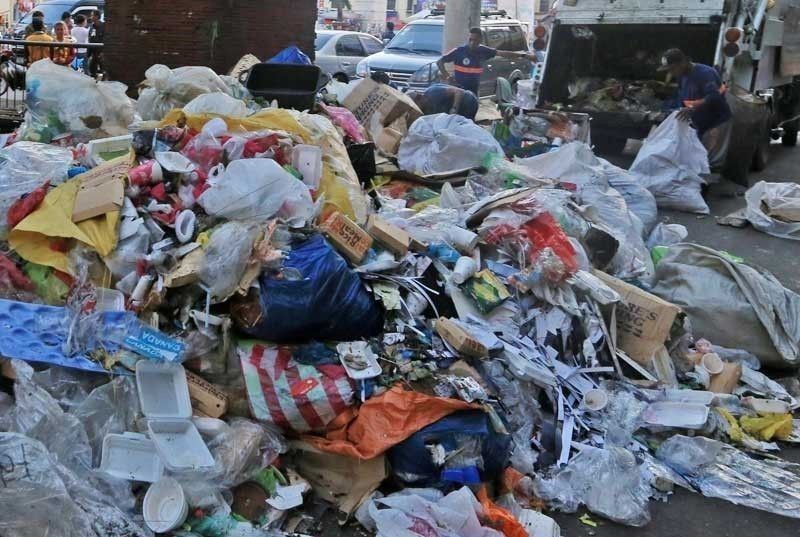 MANILA, Philippines — While some local government units have been issuing ordinances on the ban on single use plastics, this may not be enough to address the problem of plastic pollution, according to a marine conservation group.
"At the local level, the local government units can issue ordinances, however, we need a more national level action so that we can deal with our problems at the national level," Oceana Philippines legal and policy director Rose Liza Eisma-Osorio said in a webinar over the weekend.
Osorio said the national government could actually take action by implementing a provision of Republic Act 9003 or the Ecological Solid Waste Management Act of 2000, which mandates the National Solid Waste Management Commission (NSWMC) to formulate and update annually the list of non-environmentally acceptable materials that shall be prohibited according to a schedule for phase-out.
"We actually want this nationwide ban on single use plastics by using this provision, by issuing a list of non-environmentally acceptable products and packaging materials," Osorio said.
Based on the law, non-environmentally acceptable products or packaging refer to products that are unsafe in the production, use, post-consumer use or that produce or release harmful products.
"We believe in stopping it at the source. Although there will be recycling, a management of solid waste, if you don't stop the production of single use plastics at the source, that would still give us a mounting volume of plastic wastes that we need to deal with," Osorio said.
"And given that LGUs are weak in respect to the management of solid waste, this will still be a big problem for us in the future,"Osorio said, adding that around 80 percent of LGUs have no access to sanitary landfills.
While Osorio acknowledged the efforts of some LGUs in issuing ordinances banning single-use plastics, she said that LGUs could be given more guidance on the implementation of their ordinances with the issuance of a list of non-environmentally acceptable plastics.
Last week, Oceana Philippines joined other environmental groups in asking President Duterte to ban single-use plastics in the country.
Among the products that should be included in the list of non-environmentally acceptable products and packaging, according to the group are plastic labo bags or transparent plastic bags, plastic bags including oxo-degradable plastics, plastic cutleries: spoon, fork, and knives, plastic straws, plastic stirrers, plastic bottles, plastic cups and plates, thin plastic take-out containers, styrofoam or polystyrene food containers, sachet, and packaging or products that are multilayered with other materials.
The groups reiterated that plastic is not just a waste management issue, but also a climate and health concern as well that continues to worsen due to the pandemic.