Schools will reopen next year. Is the gov't ready to shoulder the costs?
September 28, 2021 | 8:00am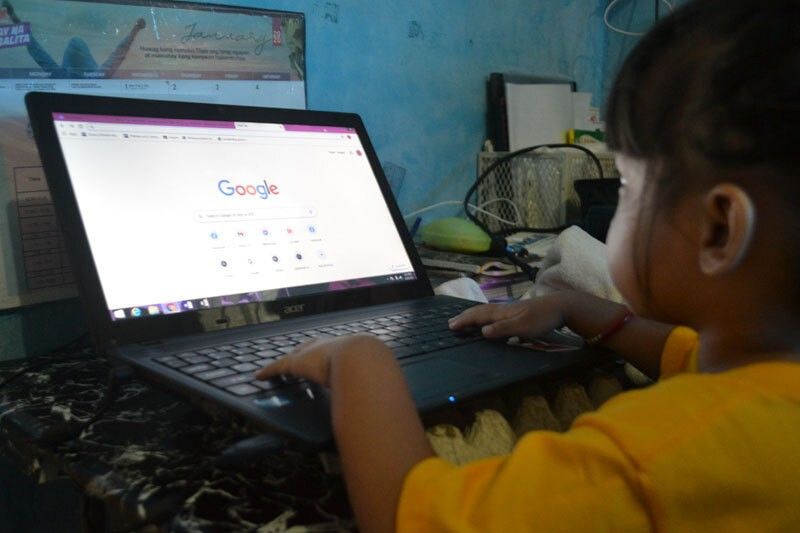 MANILA, Philippines — Over a year since schools were shut, the Philippines will partially resume face-to-face classes next year in areas deemed low risk for COVID-19 to make up for months of lost learning.
It was a decision that President Rodrigo Duterte made at a time his proposed P5.02 trillion outlay for next year was already submitted to Congress, prompting some lawmakers to question whether the government would have funds to shoulder the costs of a gradual transition to face-to-face classes.
Marikina Rep. Stella Luz Quimbo was one of them. "Of course, it has costs. It was shown in the news that schools are putting plastic shields in every table. There's also a need for handwashing facilities and additional restrooms for the students," Quimbo said during last week's budget deliberations at the House of Representatives.
"Are these costs to transition back to face-to-face classes included in the P99 billion budget?" Quimbo added.
Quimbo was referring to the proposed P99.2 billion budget of the Department of Education for its pandemic response next year, which was 1.48% lower than the funding it received for this purpose this year. For the lawmaker, DepEd's COVID-19 budget was "supportive of flexible learning, but not really to transition back to face-to-face classes".
Broken down, DepEd's budget for "flexible learning options" for 2022 was slashed by 8.43% to P15.2 billion. The agency's proposed funding for "basic school facilities", meanwhile, was cut by 51.18% to P5.4 billion. DepEd's budget for operations of schools was bumped up by measly 2.03% to P28.7 billion, figures showed.
Sought for comment, Zy-za Suzara, executive director of the Institute for Leadership, Empowerment, and Democracy (iLEAD), a policy think tank, said it will likely cost taxpayers P100 billion "to make distance learning work and prepare for face-to-face classes". This is based on a proposal by Aral Pilipinas, a coalition of education sector stakeholders where iLead is a part of.
But DepEd Undersecretary Anne Sevilla maintained that the department can foot the bill of a return to physical learning. According to Sevilla, DepEd already downloaded P4.92 billion to its field offices and schools to help implement minimum health standards for the safe conduct of classes. The money came from realigned funds from the Bayanihan 2 law and the agency's budget this year.
"The Department has already anticipated the various requirements for the opening of classes, whether through the current blended approach or should face-to-face classes resume," Sevilla said in an interview.
A supplemental budget?
The situation highlights the difficulty of budget preparations amid the pandemic, which has made forecasting how much and what the government would need next year extremely hard as the health crisis drags on.
As it stands, reopening schools would be costly, but necessary. A report by UNICEF found that the Philippines is among the 17 countries in the world where schools have been closed since the pandemic erupted.
DepEd said Kindergarten students would have up to three hours' stay in school once physical classes partially resume, while 4.5 hours for the rest. Some 100 public schools in "low-risk" areas would be first to hold the physical classes, with 20 private institutions to be included later on.
Last week, the idea of passing a supplemental budget to finance the costs of reopening schools was floated by Albay Rep. Joey Salceda. iLEAd's Suzara agreed with Salceda's proposal, but it seems such a plan could face a big funding hurdle.
"I have no idea what funding sources he has to fund a supplemental budget." Budget Undersecretary Tina Marie Canda said in a text message. "Face-to-face classes could be charged against the funds of the DepEd," Canda added.
But Suzara said the government has one more option, which is to revise its budget priorities.
"Our call is to overhaul the entire budget and make it a public health and stimulus budget that isn't focused on infrastructure development only," Suzara said. — with reports from Christian Deiparine