PAL: From SEC rehab to New York court
September 14, 2021 | 12:00am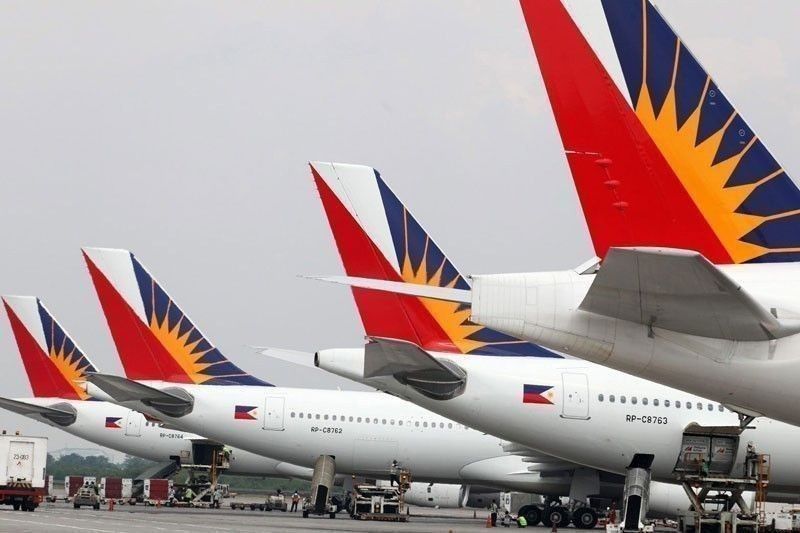 Special Report:
MANILA, Philippines — Lucio Tan-owned Philippine Airlines is many things to many people, both a boon and a bane, depending on which periods in its long, complex and colorful history one looks into.
As the country's four-star flag-carrier, it is a source of pride for its owners, employees and perhaps its passengers, but at different points in time, a huge, throbbing headache for its creditors.
In 1998, PAL was once the largest bankruptcy case ever filed in the Philippines. It is no stranger to financial troubles and to the global crises that either trigger or aggravate its problems.
From a 1998 rehabilitation case filed with the Securities and Exchange Commission (SEC) after failing to meet its obligations to lenders, PAL, 23 years later, turned to a New York court to make it through another troubled episode, the worst crisis it ever had to face since World War II.
'Make or break'
On Sept. 3, PAL filed for restructuring under the US Chapter 11 process in the United States Bankruptcy Court in the Southern District of New York.
Many believe that PAL's Chapter 11 filing will be a make or break moment for the airline, its last chance for survival following decades of a topsy-turvy existence.
"This is make or break for PAL," one source said.
The restructuring plan will translate to over $2 billion in payment reductions for PAL to its lessors, lenders and other creditors.
On Sept. 9, the first day of its court proceedings, the US Chapter 11 court approved all "First Day" motions on an interim or final basis for PAL's voluntary restructuring.
"This is a significant step in our recovery plan and supports our ongoing operations to continue serving our valued customers and connecting the Philippines with the world. The combination of our substantial creditor support and the court's approvals enables us to progress toward an expedited emergence and full recovery. As travel demand increases and restrictions ease, we continue to increase domestic and international flights, while maintaining the safety and health of our passengers and employees," said Gilbert Santa Maria, PAL president and COO.
The orders granted by the US Bankruptcy Court for the Southern District of New York allow PAL to operate in the normal course, ensuring that the company can continue to serve customers as a full-service airline and the flag carrier of the Philippines.
PAL was also allowed access to an initial $20 million of its debtor-in-possession financing totaling $505 million.
1998 rehabilitation vs Chapter 11
Circumstances were different for PAL in 1998 and the present, industry sources and former PAL employees said, but there are also many things in common – a global crisis such as the 1997 Asian financial crisis and now, the COVID-19 global health pandemic.
There were also many underlying problems for the airline, including unnecessary expenses in the years prior to the respective filings such as an over-ambitious re-fleeting program, which in the case of the 1998 filing, amounted to $4 billion. PAL also had too many employees – more than 10,000 prior to the 1998 filing and at the time, the troubles were also aggravated by a pilots' strike.
At the time of the 1998 rehabilitation, PAL had more than 60 planes, and assets and liabilities each in excess of $2 billion, according to an article posted on the website of the American Bankruptcy Institute (ABI).
Another thing in common was the amount of liabilities – over $2 billion in 1998 and now.
The New York Chapter 11 proceeding, widely respected globally, was deemed a more credible option for PAL and its creditors, erasing doubts that – in contrast to a local court proceeding in the Philippines, there may be bias on any of the parties involved, including the powerful Tan family.
In contrast, in 1998, three of PAL's US creditors, including Boeing and General Electric, contended that the Philippine SEC does not provide the creditors with the protections necessary for a US bankruptcy court, ABI also said.
Thus, at the time, PAL also filed a 304 ancillary petition (the first ever involving a Philippine debtor) in the Northern District of California, a petition challenged by three of its US creditors, including Boeing and General Electric.
The California court granted the petition and ruled that Philippine rehabilitation and insolvency law are worthy of comity or that "Philippine insolvency law provides creditors protections similar to those found under US bankruptcy law.
"No published decision states that the Philippine SEC is not bound by the Insolvency Act or Civil Code. Furthermore, having read every Philippine SEC and Philippine court decision submitted by the parties, I conclude that the Philippine SEC applies the Insolvency Act and the Civil Code with reasonable reliability and is not at all the lawless agency objecting creditors portray it to be," a California court ruled.
Nine years later, in 2007, the SEC approved PAL's exit from its rehabilitation program after years of improved financial performance, including eight years of operational profits and cumulative net profits.
PAL, at the time, was headed by Tan's long time lieutenant Jaime Bautista who retired in 2019.
Now, PAL is headed by Santa Maria, touted as a corporate turnaround guy.
Although with no experience in running an airline, Santa Maria is appropriately confident that PAL will be able to exit Chapter 11 before the end of the year.
He has been stirring PAL through these turbulent times.
Creditors
For its 2021 restructuring, the Chapter 11 petition showed five of PAL's largest creditors for aircraft financing. The are PK Airfinance to the tune of $334.23 million; EXIM Guarantee Loans of $240.1 million; Philippine National Bank, also a Tan-owned company amounting to $156.51 million; BDO Unibank amounting to $80.42 million and China Banking Corp. amounting to $54.83 million.
There is a longer list of creditors, with the biggest one being Tan-owned Buona Sorte Holdings with an exposure of $358.3 million.
Tan welcomed the Chapter 11 filing which will pave the way for PAL's 2021 restructuring plan that provides over $2 billion in permanent balance sheet reductions from existing creditors and allows the airline to consensually contract fleet capacity by 25 percent.
"We welcome this major breakthrough, an overall agreement that enables PAL to remain the flag carrier of the Philippines and the premier global airline of the country, one that is better equipped to execute strategic initiatives and sustain the Philippines' vital global air links to the world. We are grateful to our lenders, aviation partners, and other creditors for supporting the plan which empowers PAL to overcome the unprecedented impact of the global pandemic that has significantly disrupted businesses in all sectors, especially aviation, and emerge stronger for the long-term," said Lucio C. Tan, PAL chairman and CEO.
Michael Ricafort, chief economist at Yuchengco-owned Rizal Commercial Banking Corp. said PAL's situation now may be better compared to the 1998 crisis because financing costs are more stable now.
"Financing costs are much lower and the peso exchange rate relatively more stable since the COVID-19 pandemic, thereby reducing the burden on debt management unlike the dramatic increase in interest rates and sharp peso depreciation during the Asian Financial Crisis in the late 1990s that also adversely affected PAL and many borrowers back then in terms of a sudden increase in interest and principal payments," he said.
Long-term recovery
But there are factors that will be crucial to PAL's long-term recovery, including the full return of global air travel.
"IATA has estimated the return of global air travel back to pre-COVID levels by 2024, but this estimate was made before the Delta variant. Increased vaccinations towards herd immunity locally and many countries worldwide will help ease travel restrictions, as well as kickstart and sustain recovery in global air travel," Ricafort said.
In all, he said the greater concern now is reviving sales or revenues, to be made possible by increased vaccinations, re-opening of the economies, easing of travel restrictions, resumption of local and foreign tourism.
These, he said, are key success factors for the rehabilitation this time around, on top of reduction of expenses and better management of debt and other payables.
PAL, other sources said, would also do well if managed more professionally as it is doing now or significantly better than the kind of family business management it had in the past.