PAL commits payment of P570 million backlog to CAAP
September 13, 2021 | 12:00am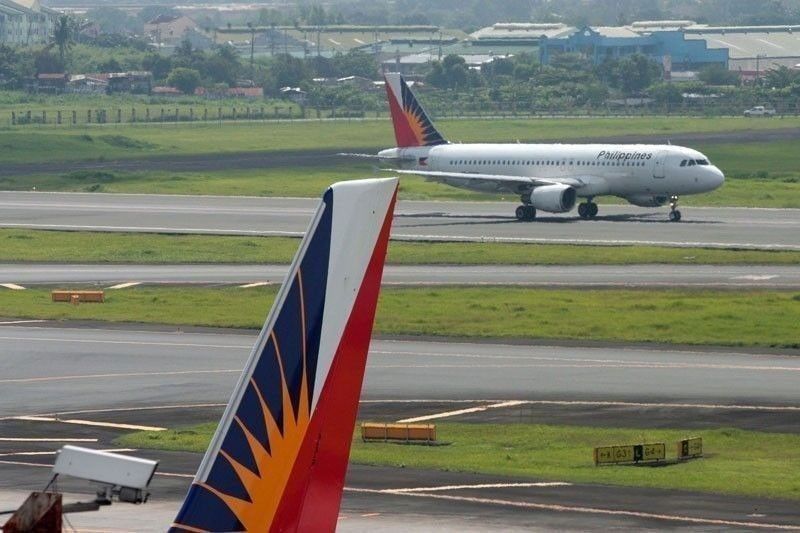 MANILA, Philippines — After hurdling the first stage of its bankruptcy proceedings, flag carrier Philippines Airlines (PAL) has likewise pledged to pay its P570-million backlog to the Civil Aviation Authority of the Philippines (CAAP).
Finance Secretary and former PAL chairman Carlos Dominguez III told reporters he had asked Transport Secretary Arthur Tugade to push through with its collection efforts with PAL, including its subsidiary PAL Express.
In a report to Dominguez, Tugade said the P570-million payables to CAAP cover aeronautical fees and charges, rentals, utilities, among others.
Tugade said PAL vowed to comply with its obligations to the government and keep its accounts updated moving forward. The firm's management will also sit down with CAAP in reconciling the payables to the agency prior to July.
"Moving forward, PAL and PAL Express committed to make current all their obligations to CAAP incurred from July 2021 onwards," Tugade told Dominguez.
"All obligations prior to July 2021 shall be subject to reconciliation and immediate payment, the terms of which to be agreed between CAAP and PAL," he said.
Under the Financial Rehabilitation and Insolvency Act of 2010, the government must waive all of the taxes and fees, including penalties, interests and charges, incurred against it by a firm subject to restructuring.
However, Dominguez said the government has no plans of clearing PAL of the debts it piled up against aviation agencies. He added landing fees are treated as ordinary and regular expenses, making them collectible even during rehabilitation of the flag carrier.
"This provision [waiving of charges] does not apply to landing fees, as these are not collected by the national government, but by the CAAP and the MIAA (Manila International Airport Authority). Also, it can be considered that landing fees are ordinary and regular expenses; hence, may be collectible even during the implementation of the rehabilitation plan," Dominguez said.
Last week PAL filed for Chapter 11 bankruptcy protection in a New York court, seeking approval for its restructuring plan to clear more than $2 billion in outstanding debt and bring down its fleet capacity by 25 percent to 70 aircraft.
The airline recently secured the bankruptcy court's authority to access the first $20 million of its debtor-in-possession financing worth $505 million.