Phoenix Petroleum settles P3 billion commercial papers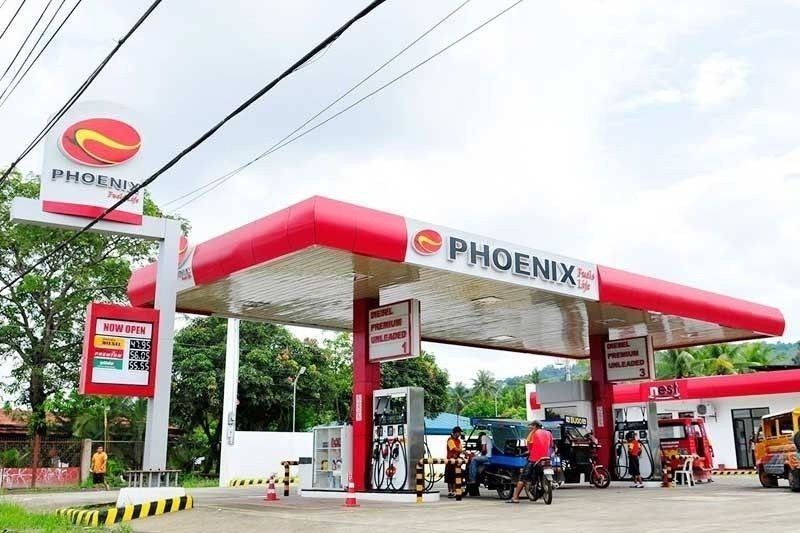 MANILA, Philippines — Listed independent petroleum firm Phoenix Petroleum Philippines Inc. has settled P3.083 billion in commercial papers (CP) to strengthen its balance sheet and enhance its liquidity.
Phoenix Petroleum president Henry Albert Fadullon said the settlement of the CP is an overall reduction in the company's indebtedness, improving its leverage and liquidity profile.
The company has an outstanding debt of P61.98 billion as of end-March, based on its first quarter financial report.
"This puts us on a firmer footing and positions us well into the second half of the year. We are building on the progress of the past quarters as we prioritize our people's safety, our customers' needs, and preservation of resources," he said.
"The CP program of Phoenix has always been well-supported by both the retail and institutional investors, and the company is grateful for the confidence given, and having the opportunity to offer such instruments that benefit the investors, and support our growth," Fadullon said.
The company settled the CPs through a mix of internal funds and financing support from established institutional creditors.
CP Series D, which had a five percent discount rate per annum and tenor of 332 days, was issued in August last year and was used to fund the procurement of imported fuels and lubricants.
"Amidst persistent challenges, so far this year, we generated record-high quarterly volume in the second quarter on the back of our fuels and LPG businesses. With this improvement in sales, along with our sustained efforts to prudently manage our costs and capital, we have been able to shorten the cash cycle and gradually deleverage," Fadullon said.
He said second quarter numbers surpassed pre-COVID levels as the economy opened further amid relaxed quarantine restrictions.
In the first quarter, Phoenix said its domestic volume reached 93 percent of pre-COVID levels despite a muted beginning this year with the resurgence of COVID infections and the subsequent community quarantines.
This helped the company sustain its recovery as it registered a profit of P121.3 million during the period, a turnaround from the P386.3 million loss in the same period last year.
Based on the latest market share data of the Department of Energy, Phoenix Petroleum grew its market share in the first quarter to 7.8 percent from 7.5 percent at end-2020 and has kept its position as the third largest petroleum player in the country.
Established in 2002 in Davao City, Phoenix now has a market capitalization of P15.5 billion, It has over 670 retail stations across the country.
It has also expanded to complementary and related businesses such as liquefied petroleum gas (LPG) under Phoenix LPG Philippines Inc. (PLPI), asphalt, and convenience store retailing under Philippine FamilyMart.
Phoenix Petroleum has also been aggressively expanding its network overseas, particularly in Singapore and Vietnam.