Megaworld hotels in Tagaytay, Boracay get sustained bookings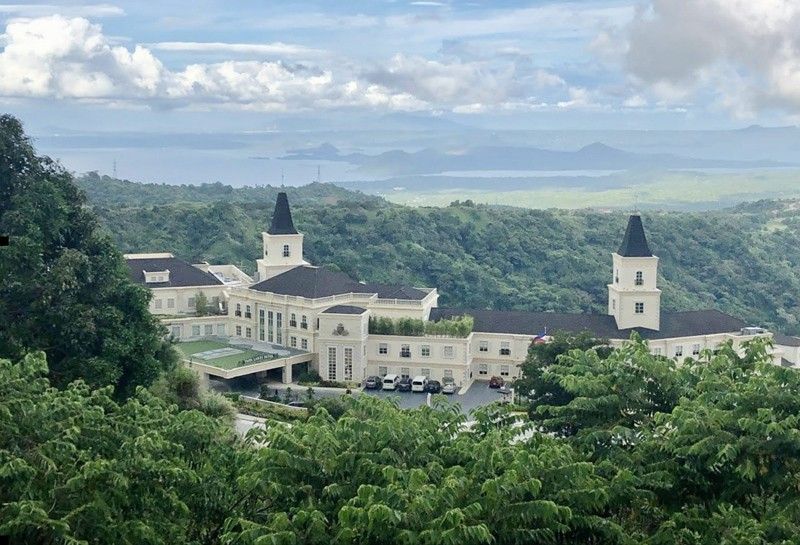 MANILA, Philippines — Megaworld Hotels & Resorts continues to get sustained bookings for its hotels in Tagaytay and Boracay.
Megaworld's Twin Lakes Hotel near Tagaytay and Belmont Hotel Boracay are open to guests for leisure and staycations.
"We have been getting sustained bookings left and right for our staycation hotels in Tagaytay and Boracay. This is a good sign for the country's tourism industry because we can still see that travel remains one of the things people are willing to spend on even during a pandemic," said Cleofe Albiso, group general manager of Megaworld Hotels.
The other hotels only accept Filipino and foreign guests arriving from other countries who are required to complete the government-mandated quarantine days.
The company has assured the public that most of its hotel-based staff are now vaccinated.
About 93 percent of its 1,154 hotel-based staff and personnel who are actively working in the various properties during this pandemic have received their respective vaccines, the company said in a statement.
The staff are those in Megaworld's hotels and resorts across 11 existing properties. These include Richmonde Hotel Ortigas in Pasig City, Eastwood Richmonde Hotel in Quezon City, and Richmonde Hotel Iloilo; Savoy Hotel Manila in Newport City, Savoy Hotel Boracay in Malay, Aklan, and Savoy Hotel Mactan in Cebu; Belmont Hotel Manila in Newport City and Belmont Hotel Boracay in Malay, Aklan; Twin Lakes Hotel in Laurel, Batangas; Hotel Lucky Chinatown in Binondo, Manila; and Kingsford Hotel in the Entertainment City, Parañaque.
Those who have been inoculated are at the front office, housekeeping, food and beverage, engineering, sales and marketing, finance, executive, human resources, and security.
"Herd immunity in all our hotel properties across the country has always been our ultimate goal to ensure not only the safety and well-being of our staff, but also of all our guests who stay in our hotels. Under our Vaxxed and Ready Campaign, the group has been very active in our vaccination program to ensure our contribution in the recovery of the hospitality industry," Albiso said.
All 11 hotels under the Megaworld Hotels & Resorts brand have been given the 'Safety Seal' certification from the Department of Tourism, which means that the properties are compliant to the minimum public health standards (MPHS), including the adoption and use of the StaySafe.ph application in all properties for the purpose of contact tracing.
"We go beyond just compliance because we have innovative programs in place to ensure that we provide the safest working environment for our employees and the safest place to stay for all our guests," Albiso said.
Megaworld Hotels & Resorts currently has a portfolio of around 4,000 rooms in key tourism destinations around the country, making it the biggest single operator of 100 percent Filipino-owned homegrown hotel brands in the Philippines.
Moving forward, Megaworld will be adding more hotel properties in the next five years.
These are in Boracay, Iloilo, Bacolod and Cebu in Visayas and inside the Entertainment City in Manila Bay area in Luzon.