Easing lockdowns bring back economy's old enemy: current account deficit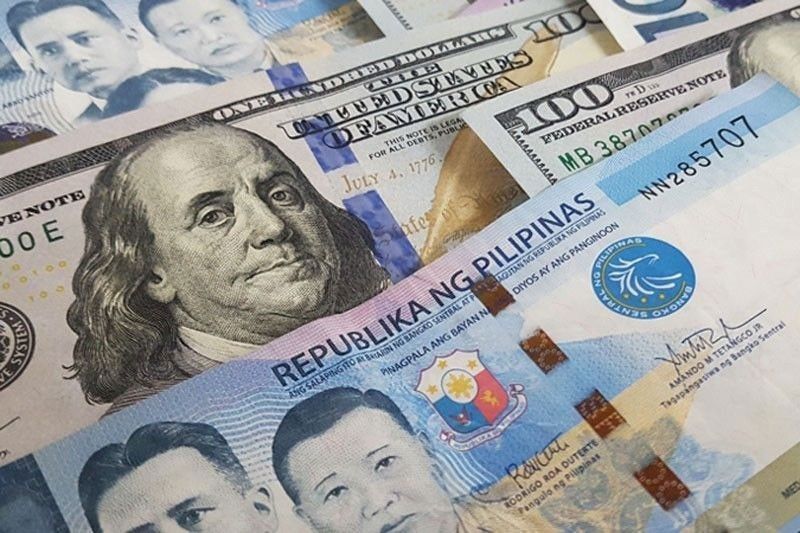 MANILA, Philippines — As pandemic restrictions ease, an old enemy of the Philippine economy is threatening to return and disrupt recovery: the current account deficit.
Dollars have been flowing out of the economy since curbs were relaxed as imports recover. In turn, the exodus of foreign funds has already reversed the Philippines current account position, which counts trade inflows and outflows, to a $614 million deficit in the first quarter, from a $225 million surplus a year ago.
One adverse effect of a widening current account gap is a weakening currency. For Nicholas Mapa, senior economist at ING Bank in Manila, a sliding peso may prompt the Bangko Sentral ng Pilipinas to prematurely hike interest rates, which would be extremely damaging to the economy's nascent recovery from pandemic-induced slump.
"A protracted weakening bias for the currency could force the central bank to reverse its ultra-accommodative stance and hike rates from the historical 2.0% level," Mapa said in an e-mailed commentary.
"A mild tightening of policy stance may arrest the peso's woes momentarily but could also work to undermine the fragile growth prospects with bank lending contracting for six months and counting," he added.
The last time the BSP was forced to tighten its monetary policy amid a yawning current account deficit was in 2018, when higher import costs due to falling currency worsened inflation that was soaring to multi-year highs. The widening current account gap at the time was driven by the Duterte administration's ambitious infrastructure program, which pushed up the country's import bill amid heightened purchases of construction materials from abroad.
Those rate hikes successfully cooled down inflation, but consequently crippled investments due to higher borrowing costs, slowing down economic growth to a four-year low of 6% in 2019.
After strict lockdowns smashed consumer demand and choked global movement of goods, imports dramatically collapsed in 2020, which brought the current account position to a surplus. But as the economy reopens, that trend has reversed and the current account deficit is now weakening the peso. Adding pressure to the local currency is a rallying dollar. This week, the peso has been trading in the P50-per-dollar territory, a level not seen in more than a year.
That said, Mapa believes the threat of a sooner-than-expected rate hike from the BSP to stem the peso's weakness makes recovery "complicated" for the Philippines. For this year, ING Bank is expecting the economy to grow 4.7% annually, lower than its previous projection of 5%.
"The Philippines has made some strides in the last six months since our last report with the vaccine program getting off the ground and with some cross border and regional travel restrictions relaxed," Mapa said.
"However, many concerning economic trends, such as relatively high unemployment, negative bank lending and weak consumer confidence, remain, suggesting that overall economic growth will stay modest in 2021, largely driven by base effects," he added.