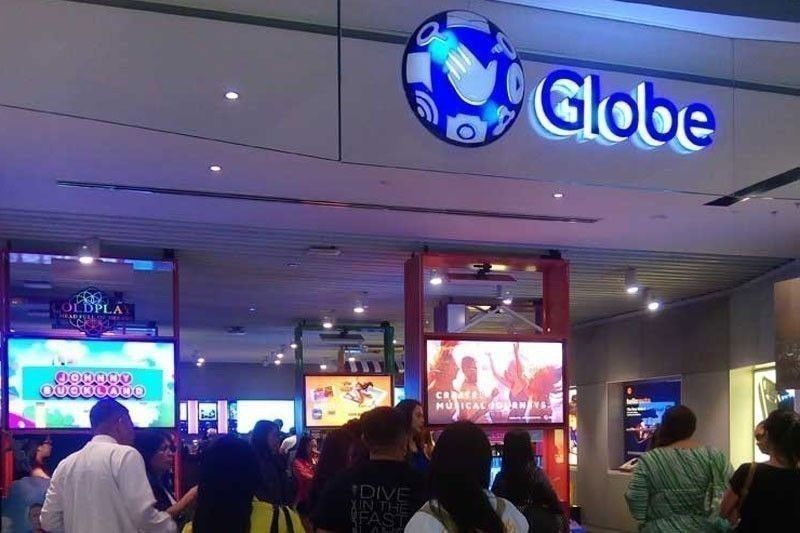 Globe's net income reached P7.3 billion in the first quarter, up 11 percent from P6.6 billion in the same period last year.
STAR/File
Globe income climbs 11% to P7.3 billion
MANILA, Philippines — Globe Telecom Inc. saw its earnings rise in the first quarter as the company benefitted from lower non-operating expenses and lower taxes due to the retroactive impact of the CREATE Law.
Globe's net income reached P7.3 billion in the first quarter, up 11 percent from P6.6 billion in the same period last year.
The Ayala-led telco said the lower non-operating expenses during the three-month period was mainly due to higher equity share in net income of affiliates.
The CREATE Law which lowered the income tax rates from 30 percent to 25 percent.
"The tax savings for first quarter savings is about P330 million. And that is actually positive for the company to help us reinvest for our massive network build out throughout the country," Globe chief finance officer Rizza Maniego-Eala said in an online briefing yesterday.
Consolidated service revenues reached P37.8 billion, up three percent from last year's P36.9 billion, driven by the robust data revenue contribution mostly from the broadband segment.
Globe's home broadband revenues soared to a record P7.4 billion during the period, up 27 percent year-on-year as subscriber base breached the four million mark.
Mobile revenues slipped two percent year-on-year to P26.3 billion, with total mobile subscriber base reaching 79.8 million.
"Despite the resurgence of COVID-19 cases in the country and the lingering uncertainties from the pandemic, we are encouraged by the improvements in Globe's first quarter results," Globe president and CEO Ernest Cu said.
"Looking ahead, we believe that Globe is well positioned to provide more digital solutions and innovative offers to make our services more relevant to our valued customers, especially during this time of crisis. Our 5G and fiber rollout as well as the continuous upgrading of our network will remain our utmost priority, as reliable connectivity is indispensable, both to overcome the pandemic and help fuel the recovery of the country's economy," he said.
Globe spent a total of P19.1 billion in the first quarter and was able to build a total of 318 new cell towers and install over 287,000 high-speed lines.
Total builds for wireless expansion, which includes both 4G LTE and 5G, reached 4,210 sites as of end- March.
"Our guidance remains to be the same – revenues of mid-single digit for this year and and EBITDA margins of 50 percent on top of spending P70 billion of capex," Maniego-Eala said.