Gatchalian pushes for adoption of EVs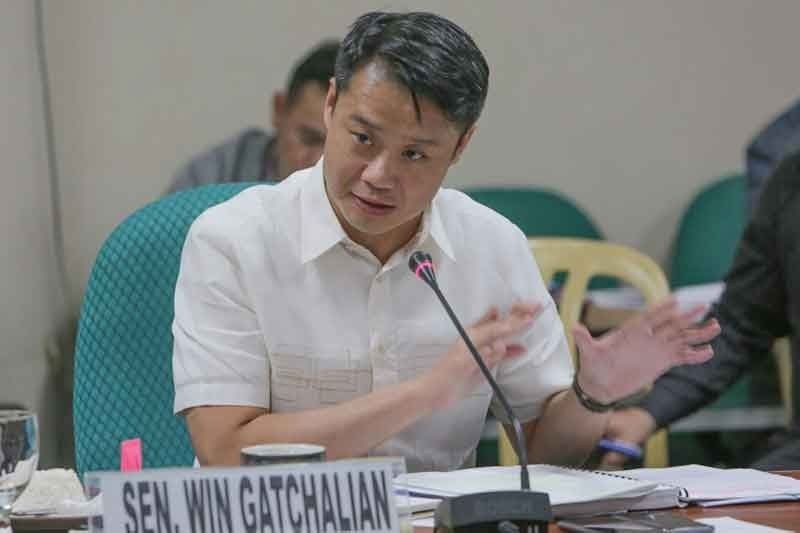 MANILA, Philippines — Sen. Sherwin Gatchalian is pushing for the adoption of electric vehicles (EVs) as the country moves toward the recovery phase from the ill effects of COVID-19 on transportation and mobility.
The lawmaker, who chairs the Senate committee on energy, cited a 2020 study by Biona et al that if jeepneys in Metro Manila would be replaced by electric modern jeepneys (e-jeepneys), pollution would decrease by two to four percent.
He said that not only would EVs be ecologically-sound as they have great potential of reducing greenhouse gas emissions, it could also reduce the country's oil consumption by as much as 146.56 million barrels per year equivalent to an annual savings of $9.8 billion or P390 billion per year.
"One thing we have learned in this pandemic is the importance of modern technology, how it can make our daily work easier. So we must prepare for the future with an associated appreciation of the environment and our health," Gatchalian said in Filipino.
Acknowledging that there are roadblocks in the shift to EVs, Gatchalian filed a bill known as the Electric Vehicles and Charging Stations Act or Senate Bill No. 1382 to address concerns on costs and lack of infrastructure.
Under Senate Bill 1382, gasoline stations nationwide will be required to install charging stations. All new public and private buildings will also be required to designate dedicated parking slots for the exclusive use of EVs and mandatory open access installation of charging stations in these parking spaces.
To parry the high cost of EVs, the bill provides fiscal and non-fiscal incentives for the import, manufacture, and use of EVs which include discounts on the motor vehicle user's charge as well as expedited registration procedures for EV users.
The lawmaker, meanwhile, welcomed the formulation by the Department of Energy (DOE) of policy on electric vehicle charging stations (EVCS).
The DOE sought comments on the proposed circular "Providing for a Policy Framework on the Guidelines for the Development, Establishment, and Operation of Electric Vehicle Charging Stations (EVCs) in the Philippines" until April 8.
The draft policy is aimed at consolidating and harmonizing all existing issuances related to EVCs to ensure safe, efficient operations and system reliability and to accelerate investments in the country.
According to the DOE, the emerging EV technology presents opportunities for improving energy efficiency of transportation in support of the government's energy independence agenda.
Adopting and confirming the Philippine EV Policy Analysis Report from the Department of Trade and Industry (DTI), the DOE said EVs have the lowest energy cost compared to internal combustion engine (ICE) vehicles, which are mostly gasoline-fueled.
Under the proposed policy, the DOE said proponents of EVCs need to submit a written notice to the Energy Utilization Management Bureau (EUMB).