Customs exceeds March collection target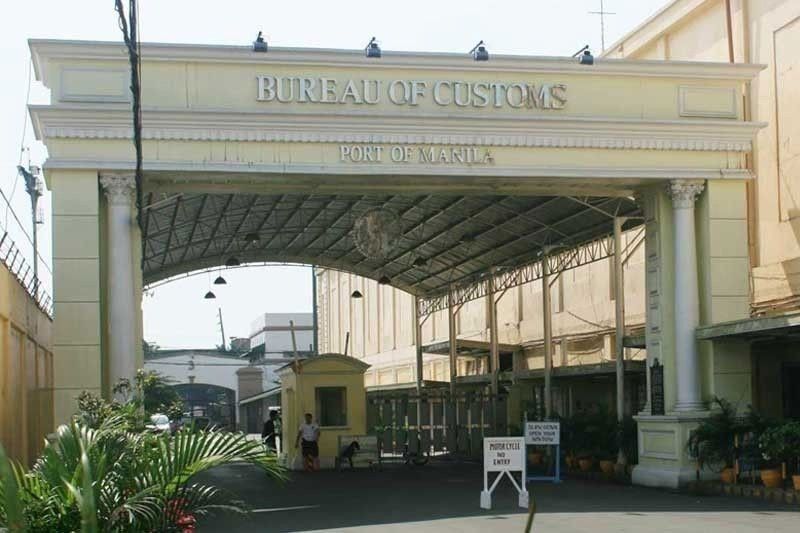 MANILA, Philippines — The Bureau of Customs (BOC) announced that it has exceeded its March collection target on improved valuation of goods and better collection performance in ports.
BOC said its March collection reached P54.5 billion, surpassing the P47.7 billion target by more than 14 percent. The latest figure was also higher than the actual collection of P44.6 billion in March 2020.
Thirteen of the 17 collection districts exceeded their targets in March. These were the ports of San Fernando, NAIA, Batangas, Iloilo, Cebu, Tacloban, Surigao, Cagayan De Oro, Zamboanga, Davao, Subic, Clark and Limay.
With the result in March, the agency's three-month income reached P148 billion, surpassing the collection target of P134 billion for the period in review by more than 10 percent.
This was also 1.9 percent higher than the total revenue of P145.3 billion in the first quarter of 2020.
"The BOC's positive collection performance is attributed to the improved valuation and intensified collection efforts of all the ports," the bureau said in a statement.
"Despite this, the BOC maintains its border security measures against undervaluation, misdeclaration and other forms of technical smuggling and collect lawful revenues," it said.
Customs is implementing in full swing this year a modernization project supported by the World Bank which is expected to be fully operational by 2024.
The project, supported by a $104.38 million financing from the World Bank, aims to transform Customs into a world-class agency by streamlining and upgrading its systems and processes through the use of new information and communications technology.
Specifically, the Customs Processing System (CPS) will streamline and rationalize processes and procedures in the bureau and significantly reduce face-to-face transactions.
The system's remote image capability inspection will support the bureau's anti-corruption drive as it eliminates face-to-face interactions between traders and officials examining radiographic images of cargo.
The CPS will centralize and automate a number of Customs functions, ensuring that the bureau's functions will continue to be carried out even if mobility and staffing restrictions, for some reason, will have to be implemented again in the future.