Airline losses hit P65 billion in 2020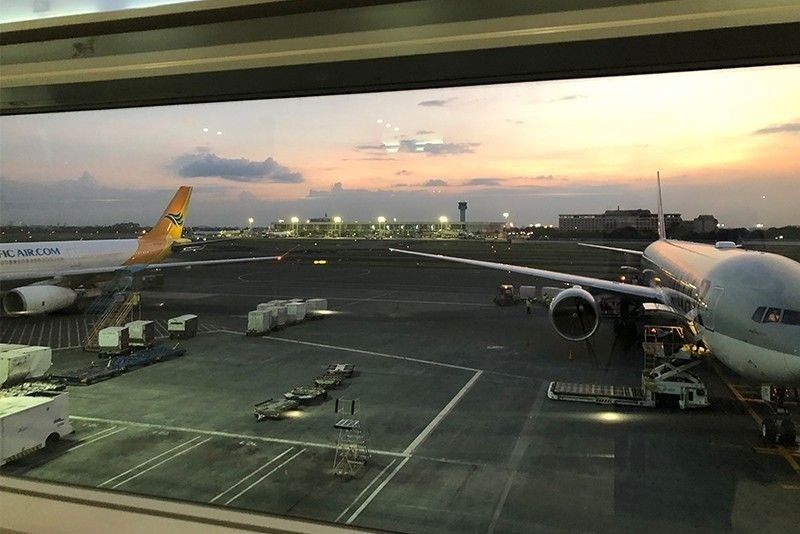 MANILA, Philippines — Local airlines have been left to survive on their own amid the onslaught of the pandemic, with combined losses reaching P65 billion last year, according to the Air Carriers Association of the Philippines.
ACAP executive director and vice chairman Roberto Lim said the country's aviation sector has so far received only P800 million in terms of benefits in the form of waiver of navigational fees under the Bayanihan 2 Act.
He said the amount is small compared to those extended by governments in neighboring Asian countries, as well as in Europe and US, which have provided "a lot more cash support and guarantees early on."
"So for the Philippine aviation sector, they have really been left alone to survive, and have been able to do so due to the dedication of their respective management and the dedication of their owners," Lim said during a Senate hearing on the proposed Government Financial Institutions Unified Initiatives to Distressed Enterprises for Economic Recovery (GUIDE) Act yesterday.
"Foremost here is the effort of each of these airlines to preserve jobs, but given the fact that they have been left alone, really it has been unavoidable to extend further the employment of all their employees," he said.
Lim said about 33 percent or some 5,000 employees of local airlines had already been terminated.
"We continue to suffer from difficult operating conditions. For last year, the estimated loss of the industry is about P65 billion," he said.
"With the recent surge, there are again additional restrictions even in terms of passenger arrivals to the Philippines which is not really related to the capacity of the airlines to serve and to continue transporting passengers, but really related more to the limitations of the accommodations in Metro Manila," Lim said.
Citing projections from the International Air Transport Association, Lim said the global airline industry is expected to recover by 2023 or 2024, subject to many factors such as government policies and the rate of success of the vaccination process, among others.
"It's a confidence game. The more success we have in vaccination process, the more risk management approach is used by governments than just shutting borders to travel mobility, the better it would be in terms of reviving the travel sector," he said.
On their end, local airlines have undertaken necessary steps to ensure survival while awaiting recovery.
Flag carrier Philippine Airlines is in the midst of restructuring agreements with creditors and aircraft lessors. It has also received cash infusion from its owners.
Cebu Pacific recently raised P12.5 billion through a stock rights offer, and signed a P16 billion 10-year term loan facility with a syndicate of domestic banks.
AirAsia Group CEO Tony Fernandes said in a statement last month there were discussions for other fundraising support measures" in many of its key markets such as the Philippines.
Since local airlines have not received any big support compared to its neighbors, Lim said relying solely on private resources would prolong their ability to recover and compete competitively and expand.
"The present predicament of local airlines is really on survival. We really don't know how long this predicament will continue to face the Philippine economy and industries like local carriers," Lim said.
"The damage to each of these airlines is far greater in the long run. We have to look at not only survival today which they are trying to do, but also have to look at recovery. And recovery requires another set of resources," he said.
With the airlines continuously encountering liquidity problems, ACAP urged the Senate and Executive branch of the government to intervene in terms of loan guarantees
ACAP is also supporting the enactment of the proposed GUIDE bill, which includes a P10-billion rescue package to assist distressed small and medium enterprises and strategically important companies.
"Basically, I cannot overemphasize the urgency of the plight of the aviation industry and we of course look forward to having this law as soon as possible, and an expanded version to address the liquidity concerns of the industry, or for the Bureau of Treasury or the DBP, LandBank, and DOF to provide us with loan guarantees so that private banks who are very skittish in lending more money to an injured industry will actually open the credit facility," Lim said.