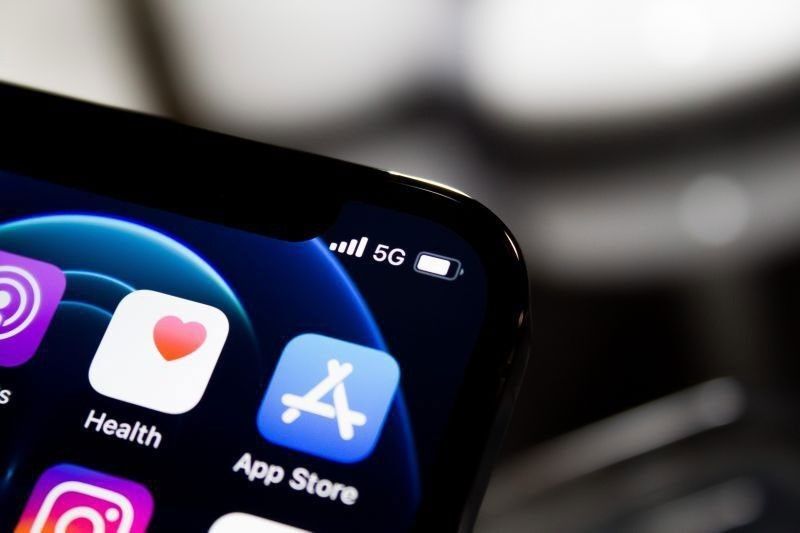 Stock image of 5G phone.
James Yarema via Unsplash
Smart rolls out 5G roaming in South Korea
MANILA, Philippines — The wireless unit of PLDT Inc. has rolled out a 5G roaming service in South Korea in partnership with Korea's largest telco, KT Corp.
Smart Communications said in a statement the partnership would allow its prepaid and postpaid subscribers roaming in South Korea to enjoy 5G data roaming speeds using their Smart SIM and 5G device.
The partnership comes as preparations to ease travel restrictions are being made globally with the arrival of the COVID-19 vaccines.
Alice Ramos, vice president for international roaming and consumer business at Smart, said the partnership with KT was launched to provide 5G connectivity to Smart subscribers traveling in South Korea.
"South Korea remains to be a top roaming destination for Filipino business and leisure travelers and 5G roaming speeds mean faster upload of travel blogs and videos, faster download speeds for K-drama videos popular with the Filipino market, and seamless data connectivity for work-productivity apps," she said.
"With international partnerships such as this, we continue our journey toward bringing world-class service to the Filipino people," Alfredo Panlilio, president and chief executive officer at Smart and chief revenue officer at PLDT, said.
KT Corp., which is engaged in innovations through 5G, big data, cloud, Internet of Things, blockchain and other transformative technologies, launched the world's first nationwide commercial 5G network in April 2019.
KT and Smart are members of the CONEXUS Mobile Alliance which groups nine telcos in Asia delivering innovative and customer-friendly services for customers who frequently travel on business.
While roaming is among the worst-hit telecom divisions by the pandemic, Smart and CONEXUS have continued to work on roaming service improvements for international travelers.
In the Philippines, Smart launched its commercial 5G service in July last year.
It has continued the rollout of ultrafast 5G network in areas including Metro Manila, Cebu, Boracay, Iloilo, Cavite, Laguna, Pampanga, and Davao.
Smart has also partnered with device manufacturers Samsung, Huawei, OPPO, vivo, and realme to make more Smart-certified 5G devices available for subscribers.
From 2016 to 2020, PLDT has spent P286.3 billion for 5G initiatives.
For this year alone, PLDT is looking to set aside up to P92 billion for its capital expenditures.