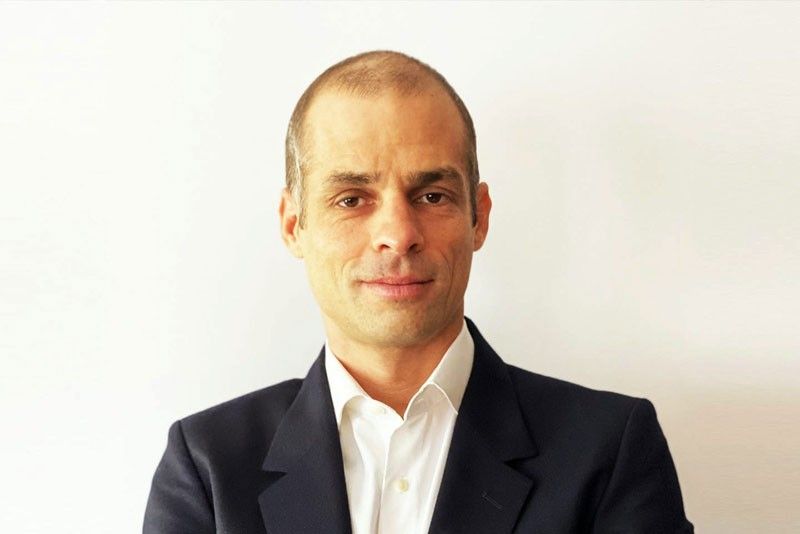 IFC appoints new Philippines head
MANILA, Philippines — The International Finance Corp. (IFC), the private sector arm of the World Bank Group, has appointed a new country manager for the Philippines.
IFC announced the appointment of Jean-Marc Arbogast, a French national, as the new country manager for the Philippines.
Arbogast, who is based in Manila, will have a critical role in building IFC's portfolio, developing new investment and advisory opportunities, as well as enhancing the organization's impact in the country.
IFC noted that the Philippines has one of the most vibrant economies in the Asia Pacific region, supported by strong domestic demand and a young, tech-savvy population with rising disposable income.
The COVID-19 pandemic, however, has dimmed the nation's growth prospects and so measures are important to soften the blow of health and economic shocks.
"Jean-Marc brings a wealth of knowledge to his new role that will help IFC to optimize opportunities and mobilize the private sector to deliver impactful investments in the Philippines. Under his leadership, we are confident of creating new markets and opportunities where they are needed most, especially in these challenging times," Vivek Pathak, IFC's regional director for East Asia and the Pacific, said.
Arbogast most recently served as the adviser to IFC's vice president for corporate strategy and resources, where he helped formulate and articulate IFC's strategic priorities while aligning resources to deliver on IFC's agenda.
Prior to that, Arbogast was a senior investment officer in IFC's infrastructure and natural resources team, where he led the origination and execution of transactions in the sector globally.
Before joining IFC in 2012, Arbogast worked as an investment banker at Bank of America Merrill Lynch in New York, advising industrial and agribusiness companies globally on mergers and acquisitions and capital markets transactions.
He holds an MBA from Yale University and a master's degree in aeronautical engineering from ENSICA, a French engineering school.
Commenting on his new role, Arbogast said, "The COVID-19 pandemic has already taken a heavy toll on households and businesses in the Philippines. IFC's priority is to help drive a sustainable and inclusive recovery in the country. I look forward to engaging with the government, the private sector, and all relevant stakeholders to revitalize the key sectors that can drive economic growth and create jobs."
Since 1962, IFC has invested more than $3 billion to support over 100 private sector companies in the Philippines.
IFC's strategic priorities in the country amid the pandemic include reducing the impacts of climate change, deepening financial inclusion, promoting sustainable infrastructure and strengthening the capacity of the private sector.