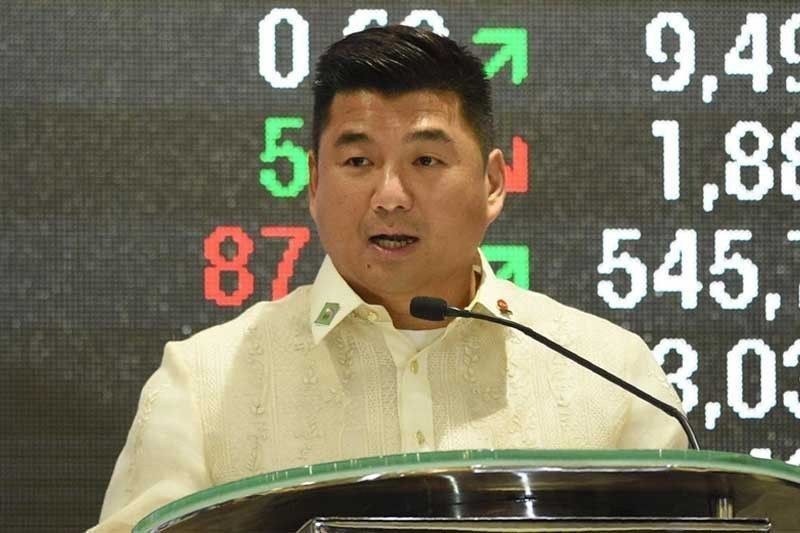 This is at a 32.8 percent discount from the top-end of its price range.
AFP/File
PH Resorts lowers offer price for FOO
MANILA, Philippines — Dennis Uy's PH Resorts Group Holdings Inc. has lowered the offer price for its follow-on offering to P1.68 per share.
This is at a 32.8 percent discount from the top-end of its price range.
PH Resorts, the gaming and hospitality subsidiary of Uy's Udenna Corp., is offering up to 450 million primary common shares.
Uy said at the offer price of P1.68 per share, investors would be given a good opportunity to get in early at attractive valuation levels.
"We are one day closer to our cherished dream of completing Emerald Bay," Uy said.
The tentative start of the offer period is on Oct. 21 and will run to Oct. 28, subject to the receipt of the Permit to Sell from the Securities and Exchange Commission (SEC).
The company has put the tentative listing date on Nov. 5, slightly pushed back from an earlier plan to list on Nov. 3, as the company took into account other fund raising activities in the market such as Converge ICT's P29 billion initial public offering slated on Oct. 26.
Uy wants to build the first integrated casino resort in Mactan, Cebu.
Proceeds of the offer would be used to partially fund the construction of the first phase of Emerald Bay.
Emerald Bay will be the first integrated casino resort on Mactan Island with convenient access from the Cebu-Mactan International Airport (CMIA).
To be developed in two phases, Emerald Bay is targeted for completion by the second quarter of 2022 with a soft opening by the end of 2021.
Upon completion of the first phase, Emerald Bay will feature 122 gaming tables for mass, premium mass and junkets, 600 electronic gaming machines and 270 hotel rooms.
PH Resorts chief operating officer José Angel Sueiro said the company has made continued progress in the construction of Emerald Bay.
"We look forward to seeing our first guests and investors when we open its first phase," Sueiro said.
PH Resorts has tapped Unicapital Inc. and Abacus Capital and Investment Corp. as lead and co-lead underwriters, respectively, for the follow-on offering.