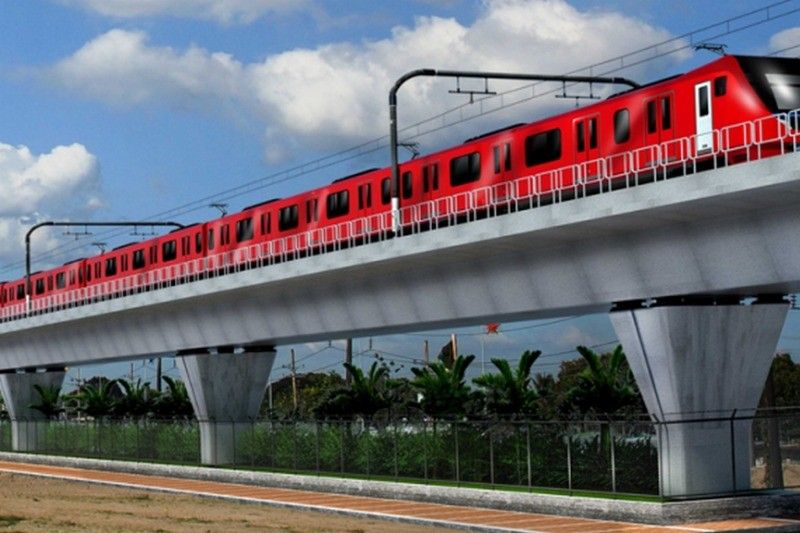 The Malolos–Clark Railway project is part of the bigger 163-kilometer North-South Commuter Railway Project. Once completed, the project will cut the travel time between Clark and Manila to one hour by train from the typical two to three-hour trip by bus.
JICA via ADB
Megawide to build part of Malolos-Clark Railway with Korean partners
MANILA, Philippines (UPDATE Sept. 23, 10:20 a.m.) — Megawide Construction Corp. and its Korean partners bagged a contract to help build part of a flagship railway project in Luzon that aims to cut travel time from the island's northern provinces to Metro Manila.
In a disclosure to the stock exchange on Monday, the listed builder said its joint venture with Hyundai Engineering & Construction Co. Ltd. (Hyundai E&C) and Dong-ah Geological Engineering Company Ltd. (Dong-ah) won the contract for "package 1" of the Malolos-Clark Railway Project last September 18.
"This will be another first-world infrastructure in the making," Edgar Saavedra, company chairman and chief executive, said, adding that the project is expected to boost the company's construction revenues in the next 3 to 4 years.
Investors welcomed the news. On Monday, shares in Megawide rallied 4.17% to close at P7.50 apiece, bucking the main index's flat performance.
Megawide's contract is the third of its kind for the ambitious undertaking with two other contractors named earlier. The first one was Spain's Acciona Construction Philippines Inc. and Yuchengco-led EEI Corp. covering about 6.3 kilometers in railway lines and 1.6 km in depot access line.
Another was South Korea's POSCO Engineering and Construction Co., Ltd., which will construct a 33-hectare depot and railway operations control center in Mabalacat, Pampanga. Following the Megawide consortium's selection for another segment of the project worth P28 billion, two more work contracts are scheduled to be awarded this year.
Under Megawide's agreement, the Korean-backed consortium was hired to build approximately 17 km of viaduct structure, including elevated station buildings in Calumpit, Bulacan and Apalit, Pampanga.
Ambitious project
As a whole, the 51.2-km Malolos-Clark Railway will be funded by loans from Asian Development Bank and Japan International Cooperation Agency and is targeted completed by 2025. The project is part of a longer 163-km North-South Commuter Railway Project, touted to become the country's longest rail system that will slash travel time between Clark and Manila to 1 hour by train from the typical 2 to 3 hours by bus.
Construction of the massive rail system would generate around 24,000 jobs over the next 3 years when the Duterte administration is poised to bank on its "Build, Build, Build" infrastructure agenda to recover from the pandemic's economic damage.
Once in operation, ADB estimates showed an additional 14,000 jobs will be created by the project.
For Megawide, the rail system adds to the growing list of big-ticket state projects under its portfolio. Apart from Malolos-Clark Railway Project, Megawide and its Indian partner, GMR Infrastructure Ltd., also rehabilitated and now operate the Mactan-Cebu International Airport.
The consortium also secured a separate contract for the building of a new passenger terminal at Clark International Airport, nearing completion.
In July, the same tandem announced they will take over the rehabilitation of the aging Ninoy Aquino International Airport in Pasay after talks between the government and a "super consortium" of six conglomerates collapsed amid concerns over the project's viability.
Editor's note: This story was updated to clarify that EEI Corp. is a Yuchengco-owned firm, not connected to Enrique Razon as the earlier version of this article stated.