PSA pilots national ID registration process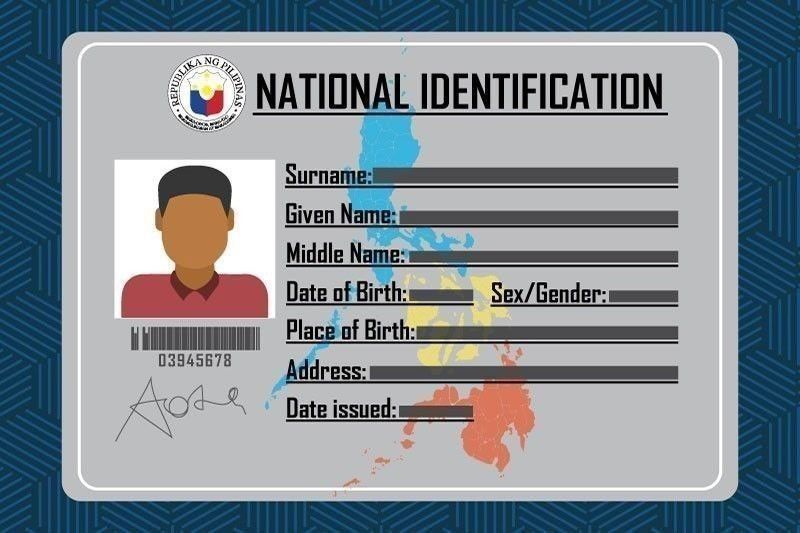 MANILA, Philippines — A pilot test for the registration process of the National ID System has been conducted in preparation for the mass registration this year, said the Philippine Statistics Authority (PSA).
The lead agency in the implementation of the Philippine Identification System (PhilSys) announced a successful conduct of a small pilot test of the pre-registration and registration processes in Marikina City from July 28 to July 30.
This was meant to identify gaps in the processes before the rollout of the registration in the fourth quarter of the year.
PSA enumerators conducted a door-to-door collection of demographic information from household heads who volunteered to join the pilot.
"The pre-registration process is being developed so that only the capture of biometric information, that is, fingerprints, iris scans, and front-facing photographs, will be done during the actual onsite registration process," said National Statistician Dennis Mapa.
"The estimated time to be spent during onsite registration has decreased because we have already collected their name, age, and other demographic information during the pre-registration process."
PSA will prioritize the registration of unbanked household heads belonging to low-income families starting in the fourth quarter of the year.
PhilSys is a foundational ID system that aims to provide a valid proof of identity for all citizens and resident aliens through the collection of basic personal information and biometric data.
This will support government initiatives in strengthening social protection and financial inclusion as well as advancing the Philippines' shift towards an inclusive digital economy.
Mapa said that by providing formal identification, PhilSys will help low income families open bank accounts, making them less vulnerable to informal lending practices that charge onerous interest rates and allow faster distribution of future government subsidies.
PhilSys also aims to improve the lives of Filipinos by making transactions with the government simple and more efficient.