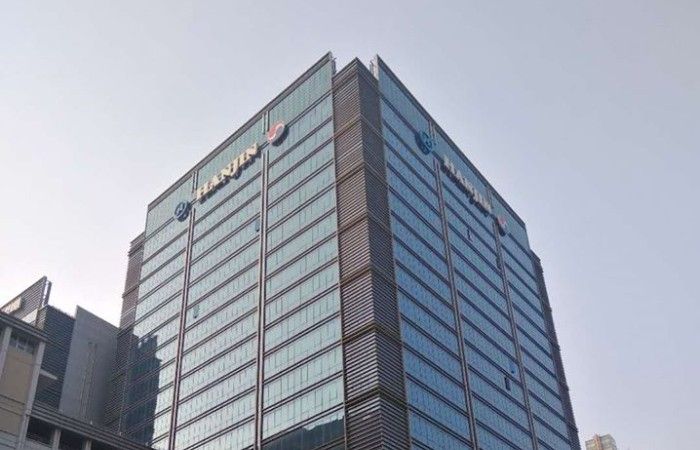 The Hanjin group headquarters in Seoul, South Korea.
Hanjin Transportation Co.
Hanjin takeover to push through amid pandemic
MANILA, Philippines — The plan of an American private equity firm and an Australian shipbuilding company to take over the former site of the bankrupt South Korean firm Hanjin in Subic will push through, although it has been hampered by the pandemic, the Philippine Navy said yesterday.
Earlier, reports said New York-based Cerberus Capital Management and Australia's Austal Ltd. were planning to invest about $2 billion in the shipyard and former American naval base.
Executives of the two firms are finalizing talks with the Philippine government and bank officials, according to a recent report by OneNews.ph.
Hanjin, which started operating its shipyard in Subic Bay in 2006, declared bankruptcy in 2019.
The declaration displaced about 30,000 workers.
Two firms from China had expressed interest to convert two Subic islands into tourist spots, but officials reportedly rejected the idea due to possible security issues.
China is embroiled in a territorial dispute with the Philippines over parts of the South China Sea.
"Tuloy ang plano. Delayed lang per timeline because of this coronavirus disease 2019 crisis (The plan will push through. The timeline has been delayed because of this COVID-19 crisis)," Navy chief Vice Admiral Giovanni Carlo Bacordo told The STAR.
"There is no timeline yet because of this COVID-19 crisis," Bacordo added.
In his fifth State of the Nation Address last week, President Duterte said he would not allow foreigners to build military bases in Subic as it could lead to a war and the "extinction of the Filipino race."
Duterte said the Americans were planning to return to Subic, but he did not elaborate on the matter.
The deal between Cerberus and Austal will not involve construction of American bases, although the Philippine Navy is expected to occupy a portion of the former Hanjin site.
Cerberus reportedly wants to use the facility for ship repair.
Bacordo said the Navy would occupy the northern part of the old Hanjin facility, which is close to 100 hectares.
He said the area would be used by the Philippine Fleet, Naval Sea Systems Command, Naval Installations Command and Amphibious Assault Battalion.
"The deep and protected harbor is ideal for larger Fleet vessels," Bacordo said.
"The area is close to the Naval Education Training and Doctrines Command, the future PMC (Philippine Marine Corps) base in Bataan and other training facilities such as the PMMA and MAAP," he added, referring to the Philippine Merchant Marine Academy and Maritime Academy of Asia and the Pacific, respectively.
Austal has been tapped to supply six offshore patrol vessels for the Navy.
The project, which aims to boost the Navy's patrol capabilities, costs about P30 billion.