Meralco expects sales to drop in March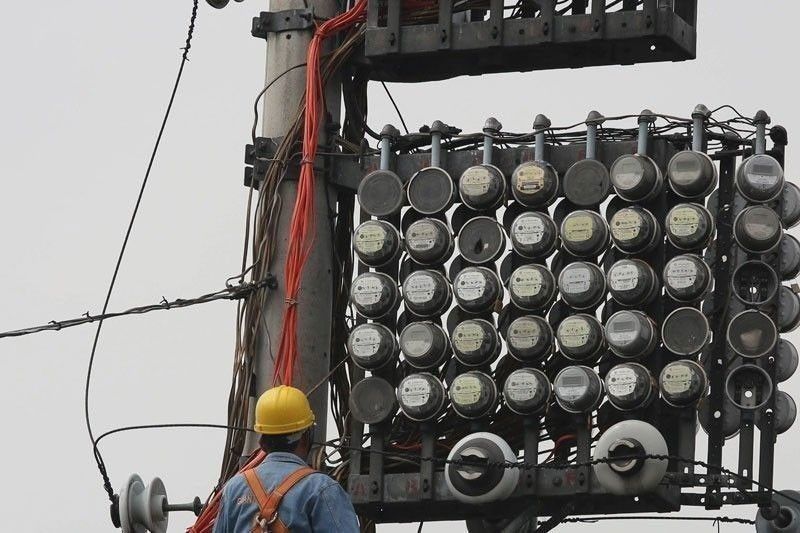 MANILA, Philippines — Manila Electric Co. (Meralco) expects a drop in sales in March due to significantly lower demand as the Philippine government placed Luzon under enhanced community quarantine, according to Meralco first vice president and head of customer retail services and corporate communications Victor Genuino.
"(We're) finalizing the numbers, but we see a big decline in demand, particularly from the commercial and industrial sectors since the start of the quarantine period," he said.
The enhanced community quarantine in Luzon closed down most offices, malls and other establishments, forcing most Filipinos to stay home except for health and emergency frontline services.
While the residential sector drove last year's sales volume growth, Genuino said it cannot make up the lost energy demand alone during the quarantine period.
"(It's) hard for residential to cover the drop in demand of industrial and commercial customers," he said.
Earlier, Meralco president and CEO Ray Espinosa said the company registered gains in terms of sales in the first two months despite the coronavirus scare.
"What's good about it actually is people are at home most of the time, and electricity consumption increased," he said.
For this year, Meralco was banking on the residential and property sector to continue to propel Meralco's sales and income.
"The property sector is buoyant, not just for POGO which is on the commercial side, but also on the residential side. The more residential units are turned over and occupied, that contributes to energy sales," Espinosa said.
Data from the Department of Energy (DOE) showed electricity consumption dropped by around 30 percent year-on-year amid the Luzon-wide enhanced community quarantine to contain the spread of the coronavirus disease 2019 or COVID-19.
Electricity demand is based on the DOE's monitoring, which indicates that most of the economic activities have slowed down, Energy Secretary Alfonso Cusi said earlier.
Independent Electricity Market Operator of the Philippines Inc. (IEMOP), the country's electricity spot market operator, also saw electricity prices drop in the wholesale electricity spot market (WESM) as power demand significantly dropped amid the implemented quarantine to arrest the spread of COVID-19.
Starting March 16, IEMOP said demand in both Luzon and Visayas was reduced from the forecasted average of 10,606 megawatts (MW) to 8,917 MW, representing a decline of 15.9 percent.
In Luzon alone, IEMOP data showed demand from March 15 to 21 fell from the forecasted 8,916 MW to an average of 7,252 MW during the implementation of enhanced community quarantine in the whole island.