Where are the funds? DOH has P19 billion ready for COVID-19 response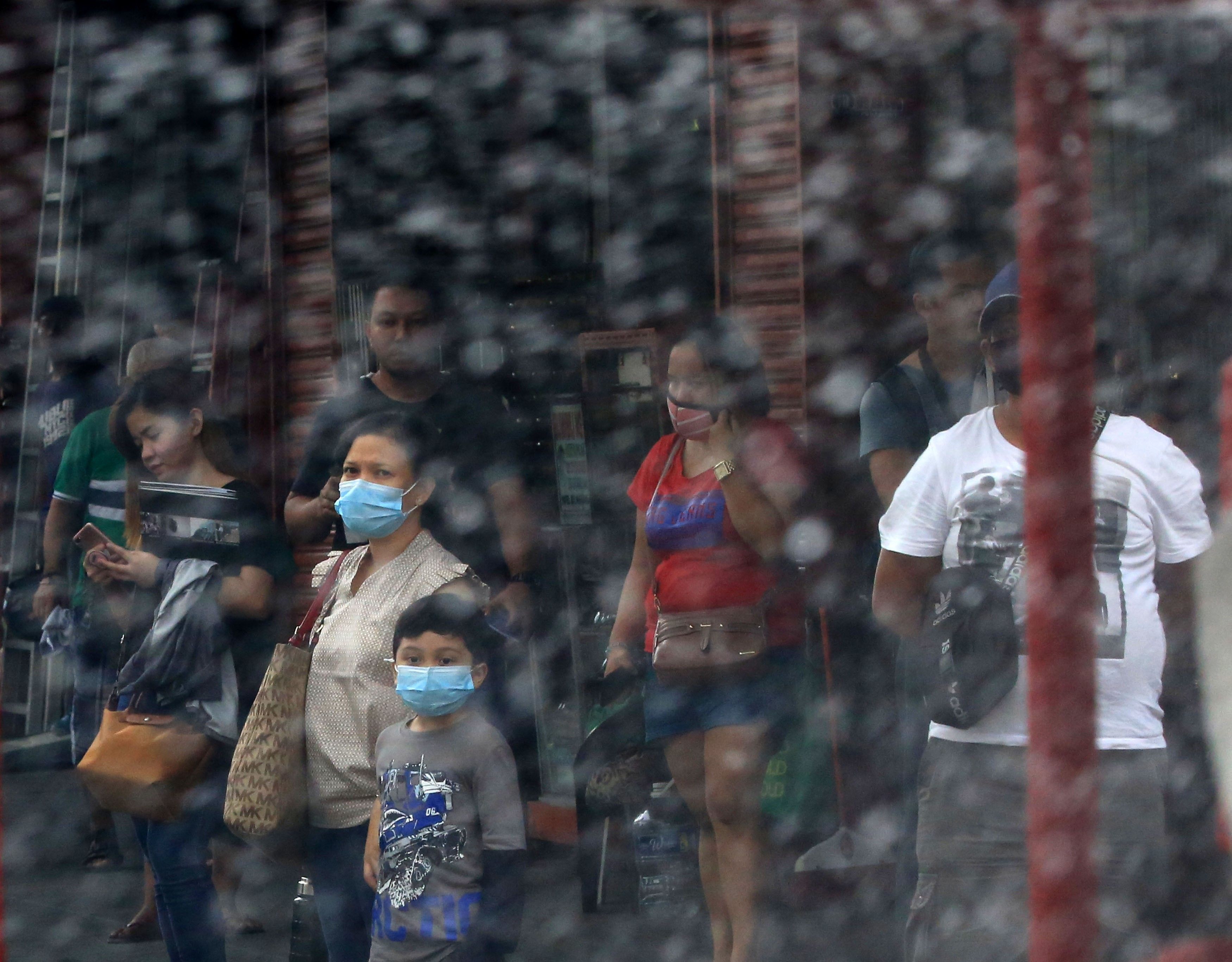 MANILA, Philippines — A limited number of testing kits and slow response to the spread of the coronavirus disease-2019 (COVID-19) have put the Department of Health under fire. But official data and pronouncements from government officials would show that funding is not the problem, at least not for now.
Collated data from the health, budget and finance departments showed that so far, the government has allocated P19.02 billion to respond to the COVID-19 outbreak, which as of Monday evening has infected 142 individuals, including 12 who later died.
Broken down, Budget Undersecretary Laura Pascua told Philstar.com on Monday that the Department of Health has "some P13 billion of budget line items which they can use for their procurement for this health crisis."
Since the enactment of the budget last January acted as a release measure for the funds, Pascua said DOH already has the bulk of its budget free for use. Budget department data showed as early as January, 94.8% of DOH's P101.02 billion budget was already released, which means the agency can already enter into contracts with service providers for their needs.
The amount does not include around P3.4 billion in automatic appropriations for retirement premiums, as well as P67.5 million in continuing appropriations for existing projects from last year which were all already released.
On top of the P13 billion, economic managers last week said they are also requesting an additional P2.92 billion for COVID-19 response. Pascua said this would come from the off-budget presidential social fund under the Office of the President. The fund is managed by the Presidential Management Staff and is not subject to congressional approval.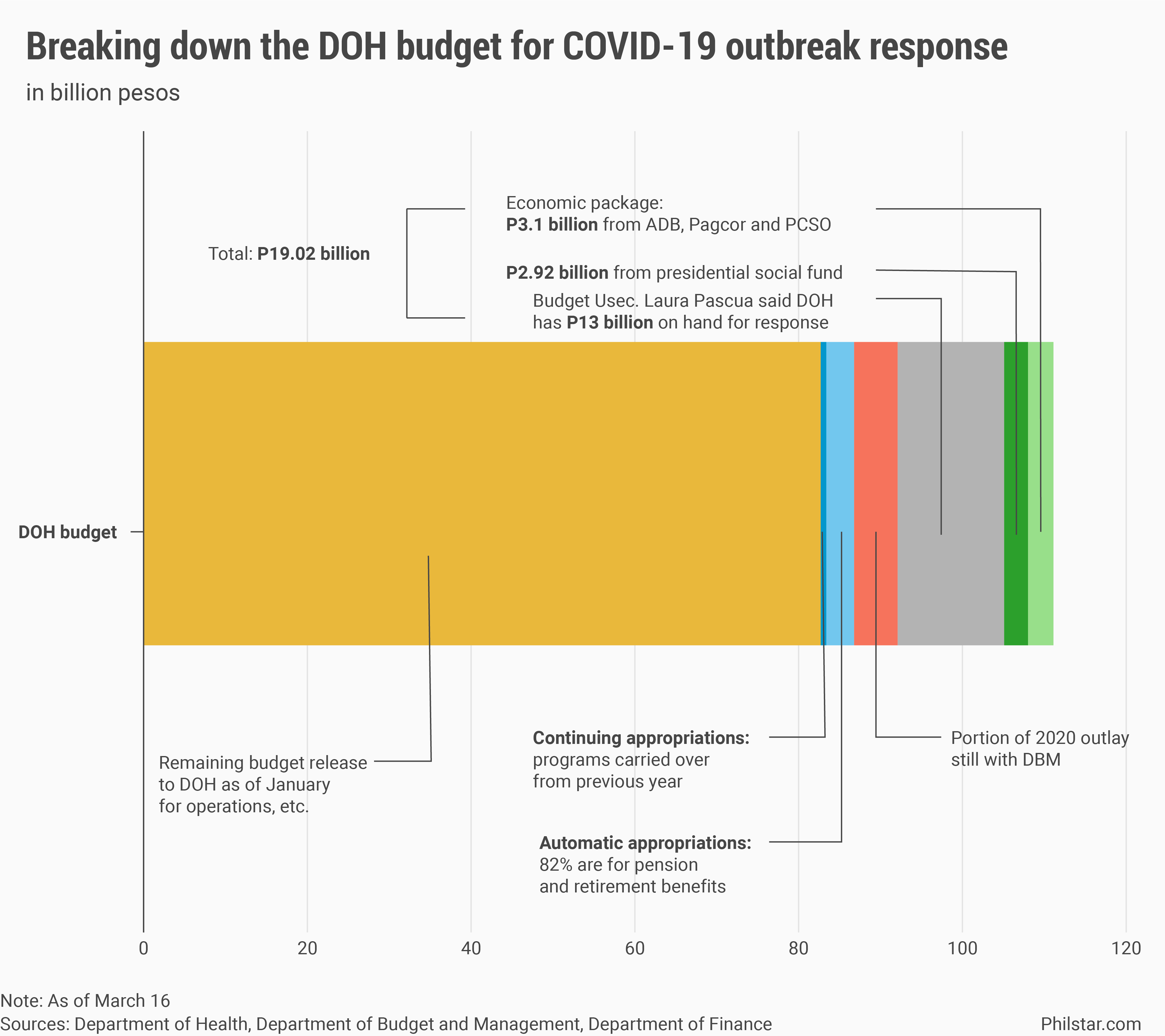 On Monday evening, the Department of Finance said it is allocating an additional P3.1 billion to help purchase medical supplies such as testing kits. The amount, a small part of the P27.1 billion economic package against COVID-19 fallout, will come from the combined contributions of the Philippine Amusement and Gaming Corp., Philippine Charity Sweepstakes Office, and multilateral agency, Asian Development Bank.
Finance Secretary Carlos Dominguez III told Philstar.com in a text message the government is also ready to increase funding "as the effect of the contagion become more evident."
Apart from funding, the government had also eased procurement rules for medical supplies last March 9 when President Duterte put the country under a state of public health emergency. With relaxed rules, public bidding will no longer be held and DOH as well as other agencies are free to negotiate with a specific bidder of their choice to facilitate orders of testing kits, medicines like paracetamol, hazmat suits, and even tissue paper.
While funds are available and procurement already eased, global demand for testing kits have also increased, stretching supplies and delaying orders' arrival.