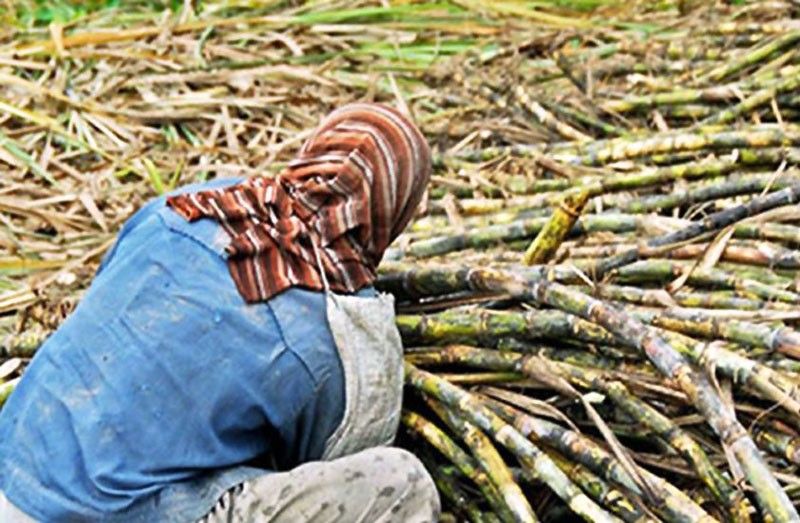 Sugar wastes conversion into animal feed under study
MANILA, Philippines — The Philippine Center for Postharvest Development and Mechanization (PHilMech) is studying the potential conversion of wastes from sugarcane fields into animal feed or combustible biomass material in a bid to lessen left over waste.
PHilMech said one hectare of land planted to sugarcane can produce 11 to 21 tons of agricultural wastes in the form of leaves and stalks.
"However, most of the agricultural wastes from sugarcane farms are either left to rot in the field or burned, which could contribute to global warming," PHilMech said.
PHilMech is now conducting a study to utilize the agricultural waste or residue from sugarcane farms.
"One of the viable solutions to this problem is to convert them (wastes and residues) into animal feeds and fuel briquettes. Hence, the study is being conducted to develop sugarcane crop waste-based silage and pelleted feeds for animal consumption, and an environment-friendly fuel briquette suitable for domestic cooking and industrial application," a PHilMech paper about the study said.
The group said it has developed a forage chopper and feed pelletizer for the processing of sugarcane tops into animal feed.
In addiition, 13 formulations were developed in the production of sugarcane tops silage.
"Proximate and nutritional analysis of the produced silage is being done to determine the best formulation," the PHilMech said.
PHilMech executive director Baldwin Jallorina said utilizing sugarcane wastes could also result in additional income for farmers and cooperatives, and help save the environment.
"In many rural areas in the Philippines, wood is still utilized as fuel for cooking which contributes to deforestation. But with products like briquettes, rural households need not rely on wood anymore for cooking," Jallorina said.
"Also, PHilMech is studying alternative or supplementary feeds for livestock, and sugarcane wastes could be a raw material for silage as feed for animals," he added.
Moreover, PHilMech said producing animal feeds and fuel briquettes from sugarcane farm wastes would also benefit the farmers themselves, as they could earn additional income from processing and selling those two products.
"Instead of throwing away or burning their farm wastes, sugarcane farmers could definitely earn from processing and selling animal feeds and fuel briquettes made from sugarcane wastes," Jallorina concluded.