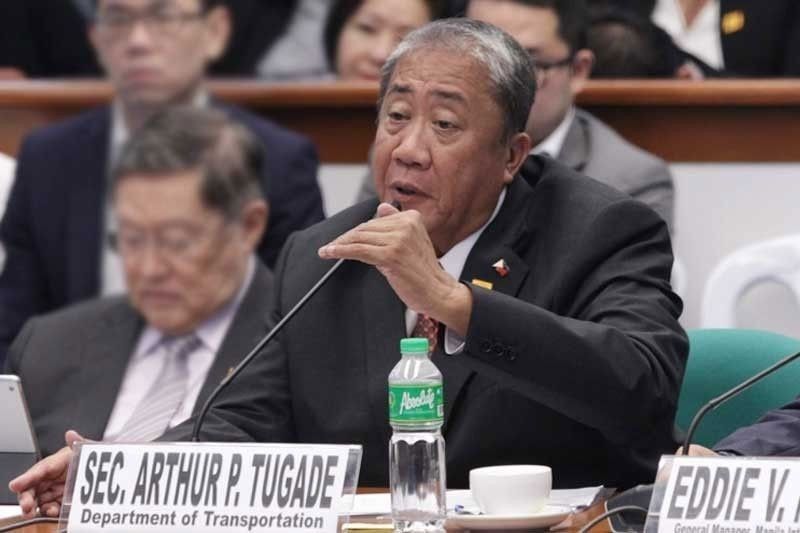 P59.3 billion MRT-4 project gets on track
To serve eastern Metro Manila, Rizal
MANILA, Philippines — The National Economic and Development Authority (NEDA) has approved a 15.56-kilometer rail-based transit system that will link parts of eastern Metro Manila and the province of Rizal, according to the Department of Transportation (DOTr).
The P59.3-billion project dubbed the Metro Rail Transit Line 4 (MRT-4) will be funded by official development assistance from the Asian Development Bank, with the DOTr as proponent.
The project may start construction by 2021, and is expected to be operational by 2025.
Transportation Secretary Arthur Tugade said the MRT-4 project would help connect eastern Metro Manila to the province of Rizal.
"Considering how densely populated these areas are, which is made more difficult with the lack of road capacities and ever worsening traffic conditions, MRT-4 will be of great help in moving commuters between eastern Metro Manila and Rizal," Tugade said.
The MRT-4 is expected to serve 11 stations, with an initial daily ridership projected at 234,433 passengers.
The rail-based transit system seeks to address the worsening traffic conditions and inadequate road capacities in the densely populated areas of eastern Metro Manila to include parts of Quezon City, San Juan, Mandaluyong, Pasig and the Ortigas Center.
The line will also link eastern Metro Manila with the neighboring municipalities of Cainta and Taytay in Rizal.
According to the DOTr, NEDA also approved the unsolicited proposals for the Davao International Airport and Laguindingan Airport.
Chelsea Logistics Holdings Corp. of businessman Dennis Uy seeks to modernize the Davao International Airport by reconfiguring and expanding the terminal building, constructing a parallel taxiway, improving airside and landside facilities, installing modern airport IT systems, and undertaking activities to improve airport services.
Aboitiz InfraCapital, meanwhile, is behind the Laguindingan Airport proposal.
It said passenger traffic at the Laguindingan Airport has been above the airport's design capacity of 1.6 million passengers per year from the time the airport began operations in 2013, and as such, the need for improvements.
Aboitiz InfraCapital said its proposed improvements to the airport would result in efficient passenger flow and reduced congestion at the terminal, a better retail and dining experience, and increased flight destinations.