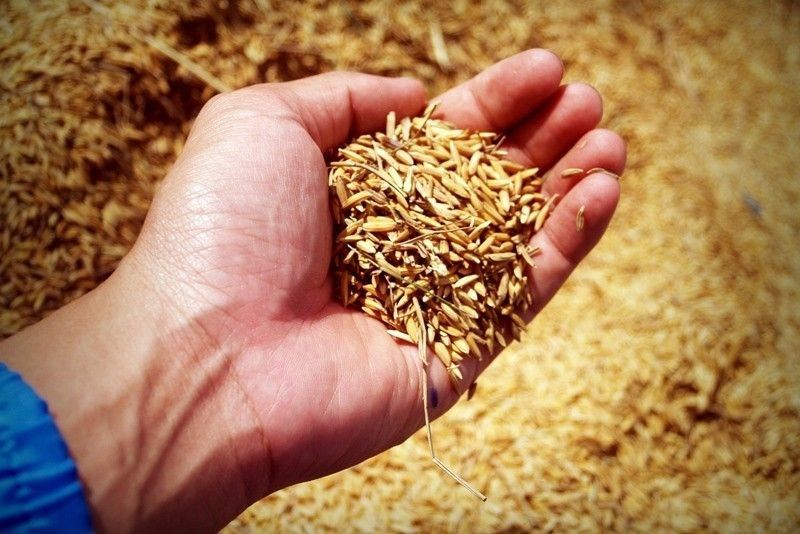 Lower palay output seen this year
MANILA, Philippines — The country's production of palay (unhusked rice) is expected to decline this year due to the string of typhoons and the liberalization of the industry.
In the latest report of the United States Department of Agriculture Foreign Agricultural Service (FAS), palay output was forecast to contract to two percent to 18.29 million metric tons.
FAS attributed the decline to the damage caused by Typhoon Tisoy to the sector, as well as farmers'shift to other crops following the decline in palay prices.
"Rice production and area harvested were pared down due to damage caused by Typhoon Kammuri. An estimated 105,000 MT of paddy in 78,000 hectares of rice were affected due to the typhoon," USDA said.
"The downward revisions are steeper as a result of the continued decline in paddy prices, which will force some farmers to shift away from rice cultivation," USDA said.
Following the lower output, USDA said the country's rice import forecast has been hiked by eight percent.
Imports may reach 2.7 million MT by 2020 from the earlier projection of 2.5 million MT.
However, this is still lower than the estimated rice import volume of three million MT for 2019.
"Imports during the year, however, are likely to ease from the previous year's level due to the stricter enforcement of memorandum 28 and the other GPH interventions," USDA said.
The Department of Agriculture- Disaster and Risk Reduction Management Operation Center reported that damage and losses in the farm sector reached P3.67 billion.
This covers 132,166 hectares of agricultural lands with production losses at 195,046 metric tons, affecting some 92,701 farmers in Central Luzon, Calabarzon, Mimaropa, Bicol Region, Western and Eastern Visayas, and Ilocos Region.
Losses in the rice sector reached P1.32 billion with 77,683 hectares of rice fields with production at 104,928 MT.