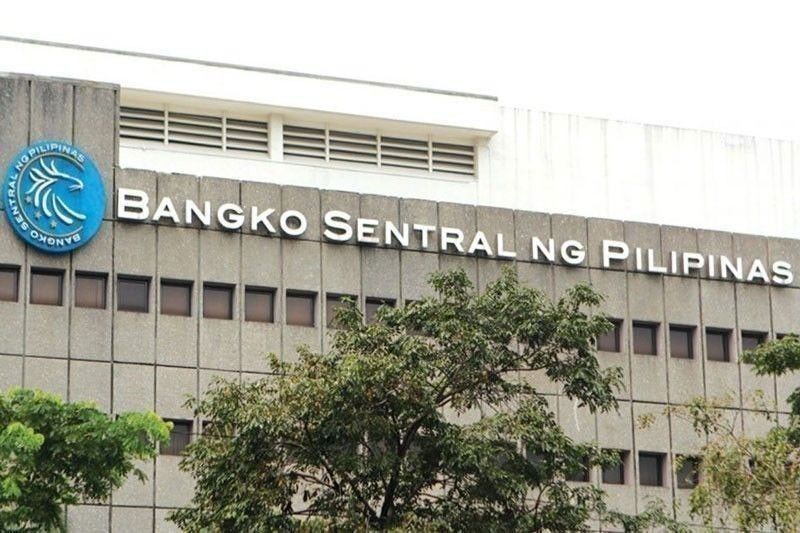 According to the Dutch financial giant, the BSP's Monetary Board is likely to resume its easing cycle with a 25 basis points rate cut as early as February.
STAR/File
50 bps rate cut likely next year — economists
MANILA, Philippines — Economists expect the Bangko Sentral ng Pilipinas (BSP) to resume its easing cycle next year, with a cumulative 50-basis point rate cuts, as inflation is seen staying within the two to four percent target range.
Nicholas Mapa, senior economist at ING Bank Manila, said BSP Governor Benjamin Diokno is expected to come out firing in 2020 after a disappointing gross domestic product (GDP) growth this year.
"The Philippines is expected to post a relatively disappointing growth print for 2019 given the government budget delay and meltdown in capital formation and we expect this to prompt the self-professed pro-growth Governor to come out with additional easing to open 2020," Mapa said.
The country's GDP growth averaged 5.8 percent despite accelerating to 6.2 percent in the third quarter after slumping to a four-year low of 5.5 percent in the second quarter from 5.6 percent in the first quarter due to soft global market amid the US-China trade war, the tightening episode by the BSP last year, and the delayed implementation of the 2019 national budget.
"GDP will likely cling to the lower end of the government's six to 6.5 percent target with the Philippine economy needing stimulus from both the fiscal and monetary sides of the fence," Mapa said.
According to the Dutch financial giant, the BSP's Monetary Board is likely to resume its easing cycle with a 25 basis points rate cut as early as February.
"We expect the BSP to cut its policy rate by 25 bps as early as the February 2020 meeting and ease by a total of 50 bps next year," Mapa said.
The central bank slashed benchmark rates thrice this year by a cumulative 75 basis points, partially unwinding a tightening cycle that saw rates jump by 175 basis points last year as inflation shot up to 5.2 percent and exceeded the BSP's two to four percent target due to elevated oil and rice prices as well as weak peso.
It also slashed the reserve requirement for big and mid-sized banks by 400 basis points and for small banks by 200 basis points to free up much needed funds into the financial system to boost economic activity.
"Meanwhile, we believe Governor Diokno will bide his time with regard to further reductions in RRR as he opts to gauge whether the deluge of liquidity released from previous RRR cuts are actually feeding into the productive sectors of the economy," Mapa said.
The Monetary Board has taken a prudent pause by keeping interest rates unchanged in their rate-setting meetings last Nov. 14 and Dec. 12 to allow previous monetary actions to work its way through the economy.
ANZ Research economist Mustafa Arif said the BSP remained on a prudent pause to assess the impact of previous policy easing.
"Given the current mix of below potential growth and a favorable inflation outlook, we estimate the BSP has room for an additional 50 basis points of cuts in 2020," Arif added.
Inflation averaged 2.5 percent from January to November despite climbing to a three-month high of 1.3 percent in November after easing to a 43-month low of 0.8 percent in October.
"Weaker than expected GDP growth in Q4, and sustained weakness in lending activity and imports may prompt the BSP to resume easing as early as Q1 next year," Arif said.