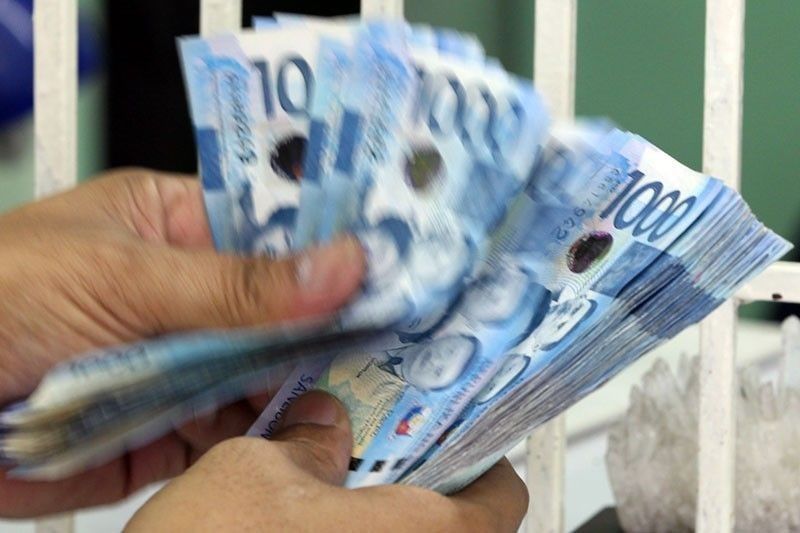 Term deposits fetch mixed results
MANILA, Philippines — Short-dated term deposits fetched mixed results yesterday as the yield of the seven-day tenor declined, while the 14 and 28-day term deposits fetched higher rates.
The seven-day tenor slipped by 2.09 basis points to 4.2055 percent from last week's 4.2264 percent.
On the other hand, the 14-day term deposits fetched 4.2477 percent, 1.29 basis points higher than last week's 4.2348 percent, while the yield of the 28-day tenor rose by 2.53 basis points to 4.2480 percent from 4.2227 percent.
Tenders breached the P100-billion level anew, hitting P103.18 billion and exceeding the auction volume of P90 billion.
Bids for the seven-day term deposits reached P32.56 billion versus the issue size of P20 billion, while bids for the 14-day tenor amounted to P30.24 billion compared to the P30-billion volume.
Likewise, bids for the 28-day term deposits reached P37.68 billion, lower than the issue size of P40 billion.
The liquidity absorption facility was oversubscribed anew as banks continued to park their excess funds in the liquidity absorption facility.
The higher placements were made ahead of the implementation of the reduction in reserve requirements on November 1. The further lowered the level of deposits banks are required to keep with the central bank by 100 basis points.
In all, the central bank has lowered the reserve requirement ratio by 300 basis points for big and mid-sized banks and by 200 basis points for small banks, releasing about P500 billion in additional liquidity into the financial system.
Likewise, the BSP has so far reduced benchmark rates by 75 basis points with a reduction of 25 basis points each last May 9, Aug. 8, and Sept. 26.