ATM fees to rise by P3 per transaction
September 26, 2019 | 12:00am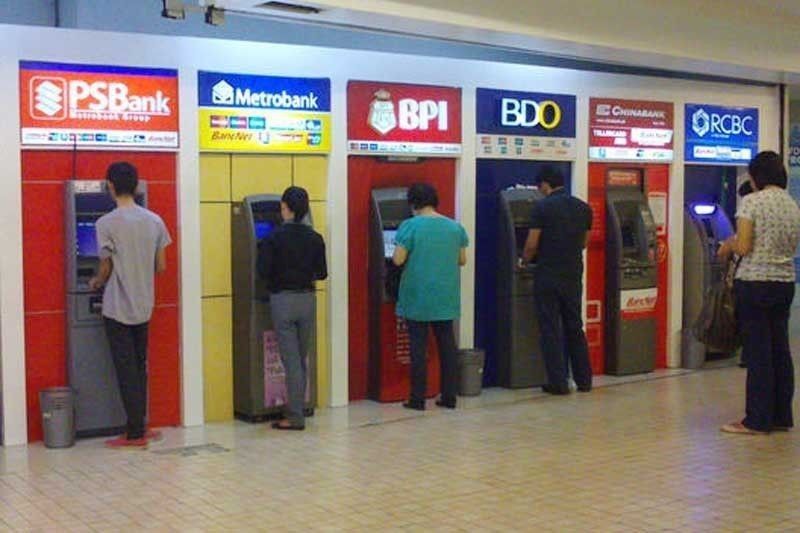 MANILA, Philippines — The Bangko Sentral ng Pilipinas (BSP) has given some banks the green light to raise fees on ATM services by P3 per transaction to allow them to recover their operating costs.
BSP Deputy Governor Chuchi Fonacier said in an interview with reporters the banks would have to comply with the conditions, particularly the notification of clients prior to the adjustments.
"There were some few banks who got approved already, but only P3" Fonacier said.
Fonacier said the regulator only approved an increase of P3 per transactions, although some banks were requesting a bigger increase in ATM fees.
"The increase is only up to P3. More than 10 have applied and the one acted so far is less than 10," Fonacier said.
The BSP officials said banks and financial institutions would have to justify their proposed ATM fee hike before their respective applications are approved.
"As I was saying in the past we also need to consider their costs," she said.
Fonacier refused to name the banks which received the BSP approval to raise ATM fees since it is the duty of these institutions to inform their clients.
Last August, the BSP vowed to scrutinize the applications of banks and financial institutions for higher ATM fees after the moratorium on adjustments imposed six years ago was lifted.
The BSP issued Memorandum 2019-020 reminding BSP supervised financial institutions to adhere to the principles of reasonable and market-based pricing in setting their ATM fees.
The regulator's Monetary Board, through Memorandum 661 issued in April 2018, approved the lifting of the moratorium on ATM fees.
Vicente De Villa III, senior director and officer-in-charge of the BSP's Financial Technology Sub-Sector, had said ATM fees currently imposed by banks range between P11 and P15 per transaction, with an average of P13 per transaction.
He clarified the fees only apply if a bank client uses an ATM that is not owned by his or her bank.
De Villa said the regulator is currently reviewing pending applications and the process would take about 20 banking days if the required documents are complete.
The BSP has urged the banking public to look at other electronic banking channels such as online payments, or the automated clearing houses such as the PESONet or the InstaPay instead of the traditional cash payments.
"Our call for the public is to keep an open mind in considering other channels, electronic channels, and other modes of banking such as online banking, InstaPay, PESONet, QR codes," Fonacier said.