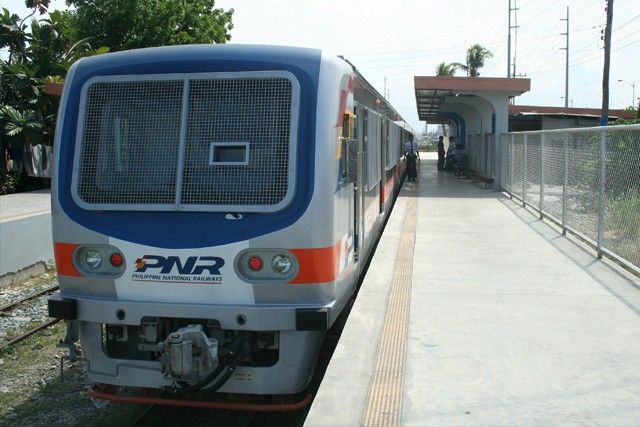 Thanks to the Japan International Cooperation Agency (JICA) and the Asian Development Bank (ADB), a 163-kilometer elevated railway system from New Clark City in the north all the way to Calamba City in the south is finally taking shape.
Ambitious promises to make rail king again
BIZLINKS
-
Rey Gamboa
(The Philippine Star) - September 5, 2019 - 12:00am
Noticeable in the proposed 2020 national budget is the P100-billion allocation for railway projects which the Department of Transportation (DOTr) will supervise. A large part of budget (P84.8 billion) will go to fund part of the North-South Commuter Railway (NSCR) project, and the balance to fund the Metro Manila Subway project and the Metro Transit Railway Line 3 rehab.
The NSCR project is, by far, the mother of the Philippine railway's resurgence, which hopefully will open more funding and project approvals for railroads that the country badly needs not just to transport people, but also to ferry goods.
Thanks to the Japan International Cooperation Agency (JICA) and the Asian Development Bank (ADB), a 163-kilometer elevated railway system from New Clark City in the north all the way to Calamba City in the south is finally taking shape.
Taking all three parts, it will be by far the biggest single project under the current administration estimated to cost P778 billion, and will be equivalent to about 10 percent of the planned Build Build Build infrastructure program.
The first part of the NSCR, a 39-kilometer railway from Blumentritt in Metro Manila to Malolos in Bulacan, is already underway and should be completed by 2021. Right-of-way problems are not expected to be deterrents to a speedy completion because the rails will be built on the Philippine National Railway's legacy tracks.
This project will be a big boon to commuters from the Bulacan area who have been suffering from two- to three-hour public rides just to get to Metro Manila, where they work, and another two to three hours to get home.
Part 2 and 3
ADB had approved funding for the second part of the NSCR last May, and an optimistic DOTr is looking to start construction by the end of the year as soon as a bid award is announced within the next three months.
This segment, which will start in Malolos, Bulacan, will run 51 kilometers to Clark, then for another 16 kilometers to New Clark City, which is still subject to financing. It will bring travel time from Manila to Clark to within an hour, and will be capable of serving up to 342,000 passengers daily.
The third segment, which will pass through some of the busiest cities of Metro Manila, including Makati City, is something that metro suburban commuters will really appreciate. The 54.6-kilometer line from Blumentritt to Calamba City will be tabled for ADB and JICA co-financing next year.
While the third part of the NSCR is as sure as a go, it will not be completed within Duterte's term, which ends in 2022. Nevertheless, it is something that we can already look forward to.
Chinese 'projects'
The Duterte administration has also committed more rail projects, this time to the Chinese. The first one, the PNR South long haul railway project, carries a $220-million loan for project management consultancy with China Railway Design Corp.
The 581-kilometer rail project from Manila to Matnog, Sorsogon is expected to cost P175 billion, and would be financed through Chinese official development assistance. Like many of the current administration's BBB projects, this is being rushed, with partial operations seen by 2022.
Other rail projects discussed during the President's official visit to Beijing were the 71-kilometer Clark to Subic rail project, and the first 102 kilometers of the planned 1,550-kilometer Mindanao rail project.
The Clark-Subic railway will initially be used for cargo services between the Subic Bay Freeport Zone and the Clark Freeport and Special Economic Zone. This should start construction next year, but will most likely not be completed by 2022 because of recent delays in choosing a contractor.
Mother of 'ambition'
The most ambitious rail project that President Duterte has promised in his P8.4 trillion BBB program would be the Mindanao Railway project, one that is intended to connect most of the provinces in the big island.
The total cost of the project would have been economically difficult to justify, hence its segmentation, with the first one proposed to run from Tagum Davao and Digos, and would reduce travel time from three and a half hours to one and a half hours.
The Chinese government has reportedly expressed interest in the first phase of the project, which already carries an estimated cost of P82.9 billion, more than double than in the original proposal, despite being scaled down to single rails and diesel-run trains.
Duterte's team is in a hurry to get the first segment going, and while completion will no longer be possible within the next three years as initially promised, securing China funding is now first priority.
Remarkable achievement
Taking only the first phase of the Mindanao Rail project, the total new tracks expected to be delivered within the next five years will be over 1,000 kilometers, definitely a remarkable achievement by the current administration considering that the country now has only about 70 kilometers of serviceable tracks.
In addition to those mentioned above, other accounted new rail systems include the soon-to-be-completed 22.8-kilometer Line 7 of the Manila Metro Rail Transit from San Jose, Bulacan to North Avenue in Quezon City, the 36-kilometer Metro Manila Subway for North Avenue to Bonifacio Global City in Taguig, and the Light Rail Transit's Line 1 and Line 2 extensions.
Finally, we are seeing a restoration of a mass commuter and cargo moving network running on an efficient system that many developed economies had given priority to in their early years to propel and support domestic productivity.
Facebook and Twitter
We are actively using two social networking websites to reach out more often and even interact with and engage our readers, friends and colleagues in the various areas of interest that I tackle in my column. Please like us on www.facebook.com/ReyGamboa and follow us on www.twitter.com/ReyGamboa.
Should you wish to share any insights, write me at Link Edge, 25th Floor, 139 Corporate Center, Valero Street, Salcedo Village, 1227 Makati City. Or e-mail me at reydgamboa@yahoo.com. For a compilation of previous articles, visit www.BizlinksPhilippines.net.