Shell hopeful on extension of Malampaya contract
September 4, 2019 | 12:00am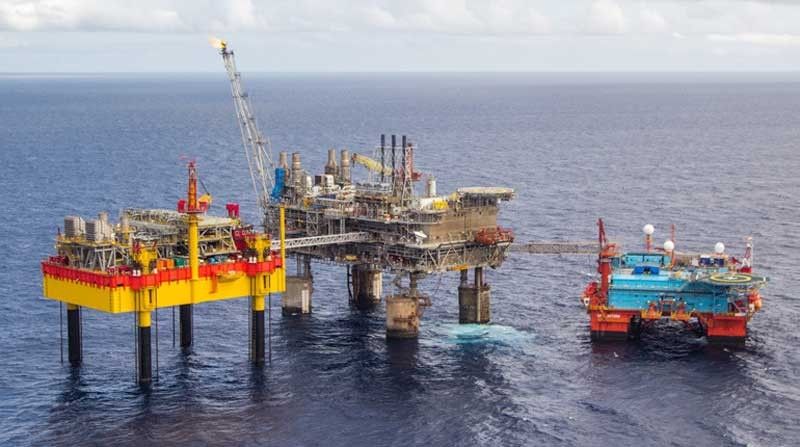 MANILA, Philippines — Shell Philippines Exploration B.V. (SPEX) is awaiting the decision of the Department of Energy (DOE) with respect to its request to extend the Malampaya contract.
The Malampaya consortium, led by SPEX, submitted a letter informing the DOE of its interest to extend service contract (SC) 38, SPEX managing counsel Kiril Caral said on the sidelines of Powertrends 2019 Tuesday.
"The request for extension was submitted and it's something for the government to decide. I think it was in late 2018, informing the DOE about our interest in having SC 38 extended."
SC 38, the contract for the Malampaya gas field in northwest Palawan, will expire in 2024 but this can be applied for extension with the DOE.
Caral said the Malampaya project still has gas beyond the expiry of the contract but new wells have to be drilled.
"There's still gas after 2024 but the question is of course how much and that will depend on what happens in the next few years," Caral said.
"It's a matter ultimately for the Department of Energy to discuss and inform the Malampaya consortium on what it intends to do on the extension," he said.
DOE Secretary Alfonso Cusi said SPEX should re-submit an application for extension, which will be subject to review.
The agency had also ordered a technical study on the remaining supply of the Malampaya deep water gas-to-power project as it explores various options for the gas field after its contract expiry.
PNOC-EC earlier said it was looking to continue running the Malampaya project without its present partners.
Meanwhile, SPEX continues to be interested in investing in the country's upstream industry, Caral said.
The local unit of energy giant Royal Dutch Shell had previously presented a possibility of gas supply until 2030 with oil and gas prospects near Malampaya deepwater gas-to-power project.
Operating since 2001, the Malampaya gas project supplies fuel to around 40 percent of gas-fired plants in Luzon namely the Ilijan, Sta. Rita plant, San Lorenzo, San Gabriel and Avion plants—which supply 3,211 megawatts (MW) to the Luzon grid.
The Malampaya project is expected to generate revenues of $11 billion by August this year since it started operating.
The SC 38 consortium—composed of SPEX with 45 percent, Chevron Malampaya LLC with another 45 percent, and PNOC Exploration Corp. (PNOC EC) with the remaining 10 percent—had previously expressed its interest to extend the license to explore for oil and gas in northwest Palawan until 2039 but was stalled due to the tax issue amounting to billions of pesos slapped by the Commission on Audit (COA).
With the impending expiry of Malampaya's contract in 2024, the DOE has been pushing for the development of an LNG integrated terminal to replace Malampaya and to develop the country as trading and trans-shipment hub in the Asia Pacific region.