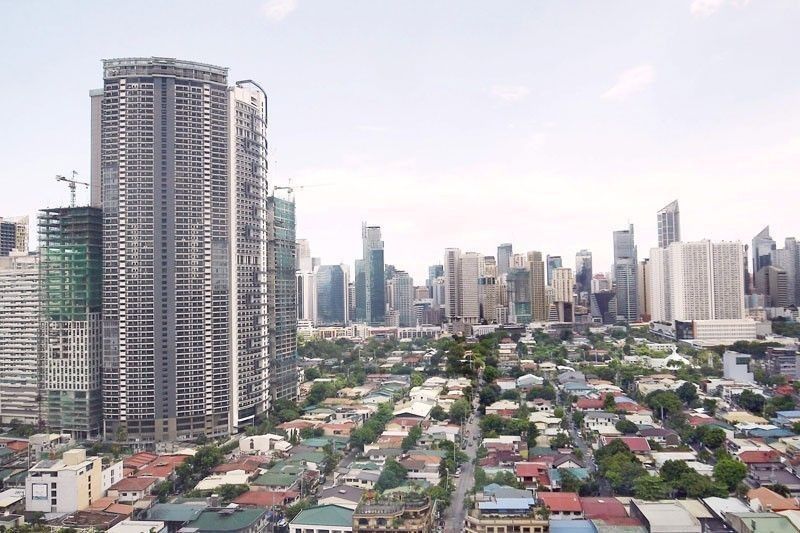 Some analysts had expected the impact of the reenacted 2019 budget to carry over in the April-June period amid a slow recovery in state spending.
File
Philippine economic growth slows in Q2
MANILA, Philippines (Update 2, 11:19 a.m.) — The Philippine economy grew slower than expected in the second quarter amid a sluggish recovery in state spending due to delayed approval of the 2019 budget and ban on new projects during the elections.
Gross domestic product — or the value of all finished goods and services produced in the country — expanded 5.5%, softer than 5.6% clocked in the first quarter and a sharp decline from 6.2% registered in the comparable period last year.
The latest reading was the weakest in 17 quarters. A Reuters poll of 10 economists pegged the April-June GDP expansion at 5.9%.
At a press conference, Socioeconomic Planning chief Ernesto Pernia said the economy would have to grow by an average of 6.4% in the second half to hit the low-end of the state's 6%-7% annual target.
"This weak economic performance during the second quarter of 2019 is the continuing effect of that delay in the passage of the 2019 budget, coupled with the election ban," Pernia said.
"As we have anticipated, these have been challenging times."
Lawmakers' failure to pass the 2019 national budget in time and the election ban on public works froze new infrastructure projects early this year, hurting state spending which accounts for a fifth of the country's GDP.
Public construction contracted 27.2% in the second quarter, offsetting the growth posted by private construction. Meanwhile, government consumption grew 6.9% from April to June, slower than 11.9% expansion registered in the same period in 2018.
"For the remainder of the year, government must continue to push forward and fast track the implementation of infrastructure projects under the program," Pernia said.
"To ensure sustained construction activity, expediting the approval of permits and requirements for construction-related projects is important for agencies to attain target disbursements. This early, we need to consider extending the validity of the 2019 budget," he added.
After the release of disappointing GDP print, the Bangko Sentral ng Pilipinas is scheduled to review monetary policy settings on Thursday afternoon. Some analysts say easing inflation, underwhelming economic growth and strong external headwinds could prompt the BSP to announce another rate cut.
"While this slowdown should prove temporary, growth now looks set to undershoot 6.0% this year for the first time since 2011. A more aggressive rate cut of 50bps by the central bank this afternoon now looks likely," said Alex Holmes, Asia economist at Capital Economics.