Inflation eases to 2.4% in July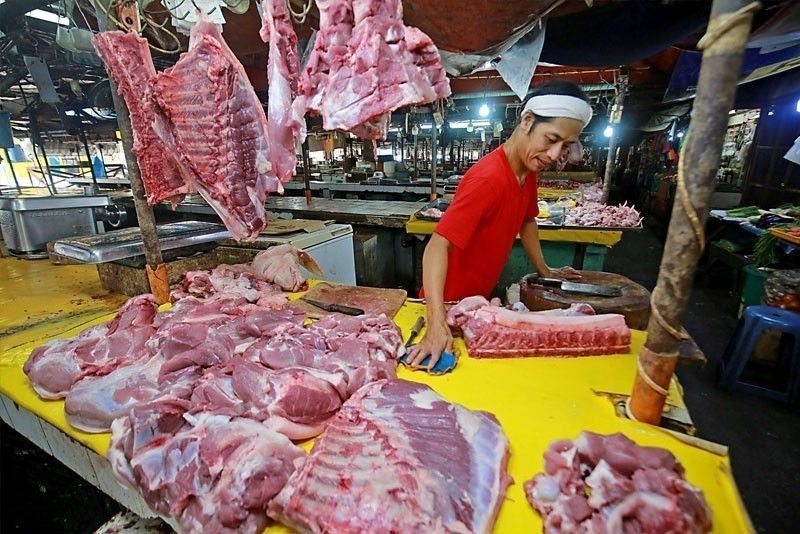 MANILA, Philippines (Update 3, 11:17 a.m.) — The country's headline, or total, inflation eased to 2.4% in July, National Statistician Dennis Mapa said in a press briefing Tuesday.
This was lower than the 2.7% recorded in June and the lowest recorded since January 2017. "It was the same rate observed in July 2017," Mapa said, adding inflation in July 2018 was at 5.7%.
The July rate brings year-to-date inflation to 3.3%, well within the state's 2%-4% annual target.
The top contributor to the overall inflation was Food and Non-Alcoholic Beverages with a 31.6-percent share of inflation. Within that commodity group, meat had inflation of 3.5% and a 37.4-percent share, followed by fish at 3.8% and a 37.3-percent share.
Slower price growth was also recorded in housing, water, electricity, gas and other fuels.
Amid cooling inflation, the Bangko Sentral ng Pilipinas — whose primary mandate is to maintain price stability — cut its benchmark rate by 25 basis points to 4.5% from a decade-high of 4.75% in May, and announced a three-step reduction in bank reserves to 16% from 18%.
At their June meeting, the central bank decided to do a "prudent pause for the time being" and kept its key rate unchanged.
BSP to keep close watch
The BSP's monetary board will meet again on Thursday afternoon to review policy settings, or a few hours after the government releases the second quarter gross domestic product data in the morning.
In a statement, BSP Governor Benjamin Diokno said the July rate is consistent with the central bank's assessment that inflation will continue to decelerate in the third quarter of 2019.
"Ample domestic food supply conditions have supported the continued easing of price pressures," Diokno said.
"We will keep a close watch over economic developments to ensure that monetary policy stance is consistent with our price stability objective while being supportive of economic growth," he added.
Many central banks around the world have begun slashing interest rates in a bid to power growth amid headwinds that are cooling the global economy.
Diokno— who is widely seen by the market as a pro-growth central bank chief — has said a benign inflation should give the monetary board more space to further cut borrowing rates.
"We therefore continue to expect BSP to cut is policy rate this week by 25bps and then follow up with another 25bps in September, justified by falling inflation, which should also influence inflation expectations," said Euben Paracuelles, economist at Nomura.
"In addition, BSP will likely look to support growth," Paracuelles continued, adding the economy likely grew 5.7% in the second quarter from the preceding three months' 5.6% partly due to a slow recovery in government spending after the delayed approval of the national budget.