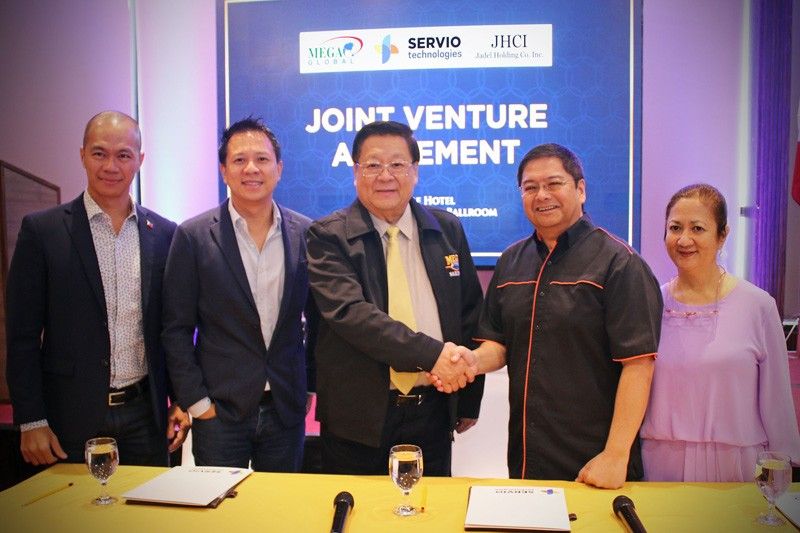 (From left) John Aguilar, president and founder of Streetpark Products Inc, Michael Tiu Lim, vice president for Business Development of Mega Global Corporation, William Tiu Lim, president and chief executive officer of Mega Global Corporation, Joey Gurango, co-founder of SERVIO Technologies, Dr. Taps Mijares-Gurango, director of SERVIO Technologies.
Photo Release
Philippine-based IT company aims to provide affordable solutions to local businesses
(Philstar.com) - August 8, 2019 - 4:00pm
MANILA, Philippines — All Filipino entrepreneurs aim to grow their businesses, especially those who started small. Those who have made it big, on the other hand, don't stop in their progress.
But businesses, no matter how big or small, are bound to face difficulties along the way. In this day and age, many business needs and concerns can be addressed by information technology (IT) products and services. The challenges lie in having enough resources to equip businesses with IT solutions, and more importantly, finding a trusted IT solution provider.
All this can be found in SERVIO Technologies, a newly established Filipino IT solutions company, which specializes in developing innovative and affordable software products and services for Philippine businesses. Its top three offerings are:
SERVIO Small Business that sells and supports any and all cloud-based IT solutions that a small business might need for a subscription fee of just P4,950 per month;
SERVIO Enterprise that provides digital business solutions for large businesses, such as accounting, HR, payroll, and customer service software deployed in the cloud or on-premise, with permanent or subscription licenses; and,
SERVIO Digital Protection Service, a cybersecurity service that assesses vulnerabilities, alerts for potential breaches and assures remedies for damaged digital assets for just P250 per device per month.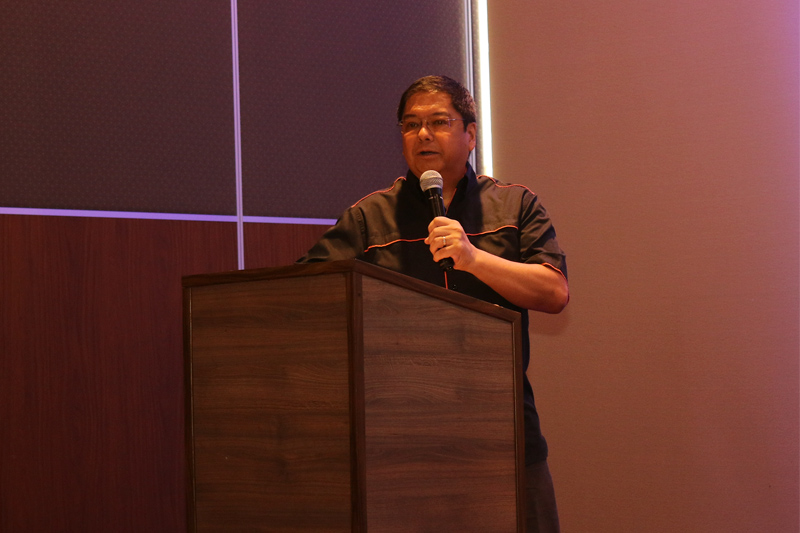 Joey Gurango, co-founder of SERVIO Technologies. Photo Release
SERVIO recently joined Streetpark Production Inc.'s "The Final Pitch."
Airing on CNN Philippines, the country's first and only business reality TV show features young Filipino startup founders as they pitch to their successful counterparts as investors. In a recent episode, Bryan Paul Javier, co-founder of SERVIO, pitched to William Tiu Lim, chief executive officer of Mega Global Corp.
"We want to be able to grow our business in the next three years and this is a critical investment for us. If we are to be successful in our business, we will also be helping a lot of small businesses in the country," Javier said in his final pitch.
Seeing its potential, Lim offered SERVIO a long-term investment that will help not just small businesses but also larger businesses.
Trusting Lim's experience and expertise, SERVIO co-founder and CEO Joey Gurango accepted the Mega investment, which will be used for new solutions development and acquisition, marketing, and partner channel development. Part of the investment is the inclusion of SERVIO in Mega's Innovation Hub.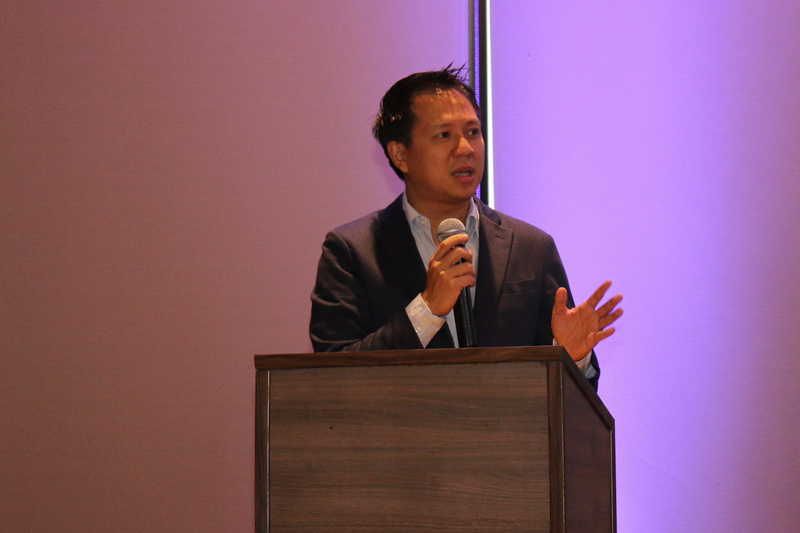 Michael Tiu Lim, vice president for Business Development of Mega Global Corporation. Photo Release
Since "The Final Pitch," SERVIO has also gained another investment and industrial partner in Jadel Holdings Company Inc.
"We look forward to working with these partners and learning from them on how we could successfully grow our business," Javier said.