Korean EV players seek government support to enter Philippines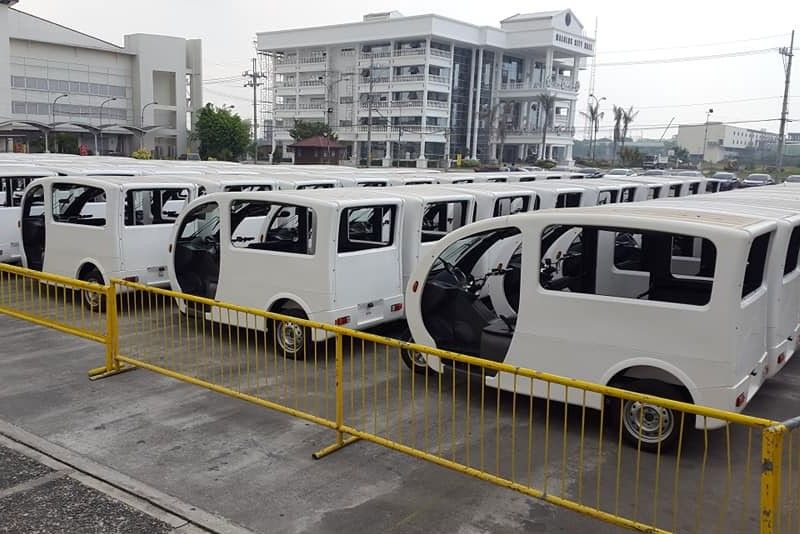 MANILA, Philippines — Electric vehicle (EV) firms from South Korea are seeking more support from the Philippine government to encourage investments and promote the development of the EV industry in the country.
In a statement, the Department of Trade and Industry (DTI) said the International Electric Vehicle Association and other South Korean EV players such as Hyundai Motor, POSCO E&C, and Phillips Group are encouraging the Philippines to provide more than the usual fiscal incentives to get more firms to invest in the country's EV and parts industry.
With tax incentives not seen as sufficient to develop the EV industry, considered as the future of transport, the DTI said the group broached the idea of government providing tax holidays and monetary support for every unit produced, as well as sharing the cost for setting up charging or battery replacement stations in the same way as governments in South Korea and other members of the Association of Southeast Asian Nations.
At present, those countries have programs to promote the growth of the EV industry and adoption of EVs through free registration and free parking.
The suggestion was raised by the group as Trade Secretary Ramon Lopez discussed opportunities in the EV industry in the Philippines during a roundtable meeting with high-level business executives of South Korean firms.
"This would have to be a special program similar to our CARS (Comprehensive Automotive Resurgence Strategy) program, so it can quickly attract investors in the industry," Lopez said.
Under the CARS program being implemented by the DTI, participating automotive companies are given fiscal and non-fiscal support in exchange for meeting performance-based terms and conditions including producing a minimum of 200,000 units over a six-year period.
Trade Undersecretary Rafaelita Aldaba said earlier the agency expects to release the incentives package for EV players this year.
She said the government, which wants to attract investments in EV manufacturing, is looking to provide a zero tariff incentive on imports for a period of two to three years for firms which commit to eventually have local production operations.
"If you have a manufacturing ambition, then you get better incentive, maybe zero for those who will commit to manufacture and reduced tariff for those who will import," she said.
During the roundtable meeting, Lopez also said there are other opportunities in manufacturing for South Korean firms, especially as the Philippines enjoys duty-free entry of certain goods to the US, the European Union and the European Free Trade Association through trade preference arrangements.
"The Philippines is an ideal geographic base for South Korean manufacturing companies, specifically those focusing on automotive and auto parts, electronics and semiconductors, food processing, agribusiness, and other labor-intensive industries. South Korea is a manufacturing powerhouse and expanding the business operations in the Philippines is a win-win, with businesses having greater market access for their products and being our partner in providing jobs and opportunities to Filipinos," he said.
On concerns being raised by firms on the government's proposed second package for tax reform or the Tax Reform for Attracting Better and Higher Quality Opportunities (TRABAHO) bill which will rationalize fiscal incentives given to investors, Trade Undersecretary CeferinoRodolfo said the measure would "offer modern and more relevant incentives."