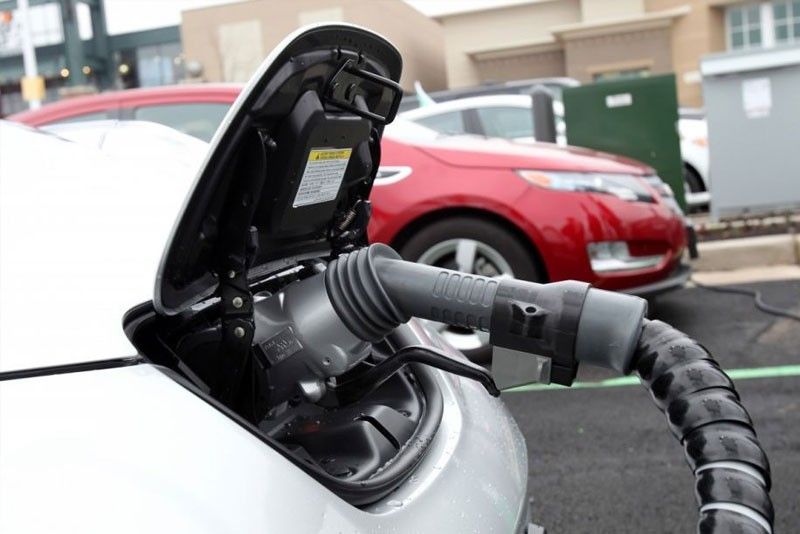 DTI eyes perks for electric vehicles within 2019
MANILA, Philippines — The Department of Trade and Industry (DTI) plans to craft an incentives package for xEVs or electrified vehicles this year as a form of support to encourage the use of such vehicles.
Trade Undersecretary Rafaelita Aldaba told reporters at the Toyota Electric Technology Conference, the agency started crafting the incentives package for xEVs or vehicles with range of technologies utilizing electricity.
xEVs include hybrid electric vehicles, plug-in hybrid electric vehicles, battery electric vehicles and fuel cell electric vehicles.
"We have to finish it this year. But we still need data. We can't release right away the cost benefit until we are able to properly check the data," Aldaba said.
She said the government could remove or reduce the tariff on xEVs as a form of incentive.
As the government would want to encourage investments in manufacturing, she said companies which would opt to have local manufacturing operations would be given better incentives.
"If you have a manufacturing ambition, then you get better incentive, maybe zero for those who will commit to manufacture and reduced tariff for those who will import," she said.
Toyota Motor Philippines Corp. (TMPC) president Satoru Suzuki said in a press conference the company would need to see certain volume of its hybrid vehicles being sold in the market before it could consider local production.
"We need some support from government like the CARS (Comprehensive Automotive Resurgence Strategy) Program," he said.
Under the CARS which seeks to revitalize the local automotive industry and make the country a regional automotive manufacturing hub, participating companies are given fiscal and non-fiscal support.
While TMPC's hybrid vehicle Prius is considered expensive by Filipino standards, getting incentives would allow the company to bring down the price.
TMPC vice president Nico Bravante said the price of the Prius could be reduced to P1.6 million to P1.7 million from P2.2 million at present, while the Prius C could be sold at a lower P1.2 million to P1.3 million from the current P1.8 million, when the duties are removed.
At present, hybrid Toyota and Lexus vehicles being sold by TMPC are imported from Japan.