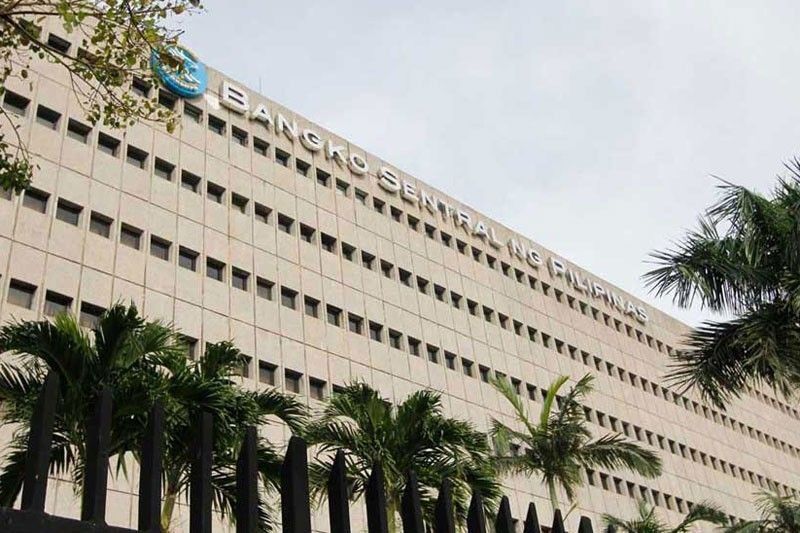 MANILA, Philippines — Term deposit rates were mixed at yesterday's auction after the monetary easing by the Bangko Sentral ng Pilipinas (BSP) wherein it slashed interest rates by 25 basis points and reduced the level of deposits banks are required to keep with the central bank by 200 basis points.
The yield of the seven-day tenor inched up by 6.8 basis points to 4.6375 percent yesterday from last week's 4.5695 percent, ending seven straight weeks of decline.
On the other hand, the 14-day term deposits fetched a lower rate of 4.5999 percent or 9.26 basis points lower than last week's 4.6013 percent, while the yield of the 28-day tenor slipped by 1.15 basis points to 4.638 percent from 4.6495 percent.
The term deposit auction facility (TDF) was slightly undersubscribed as tenders for the three tenors reached P39.1 billion versus the issue size of P40 billion.
The P20-billion seven-day offering was slightly oversubscribed with bids reaching P20.45 billion, while the P10-billion 14-day tenor was also oversubscribed with P10.37 billion.
On the other hand, the 28-day tenor was undersubscribed as tenders only reached P8.28 billion versus the P10 billion volume.
Banks welcomed the decision of the BSP to slash interest rates by 25 basis points last May 9 on the back of easing inflation as well as lower-than-expected gross domestic product (GDP) growth.
Inflation slowed down for six straight months to hit a 16-month low of three percent in April after peaking at 6.7 percent in September and November last year.
This brought the average inflation to 3.6 percent in the first four months, well within the BSP's two to four percent target range.
On the other hand, the country posted its slowest economic expansion in four years with the GDP growth hitting 5.6 percent in the first quarter of the year from 6.3 percent in the fourth quarter of last year.
On May 16, BSP Governor Benjamin Diokno announced the reduction of the reserve requirement ratio for big banks by 200 basis points in three tranches, freeing up about P190 billion in additional funds into the financial system.
Diokno said the first reduction of 100 basis points would take effect on May 31 followed by 50 basis points on June 28 and another 50 basis points on July 26.
The BSP slashed the RRR level by 200 basis points in March and June last year to 18 percent from 20 percent, releasing P190 billion in additional funds into the financial system to support the growing economy.