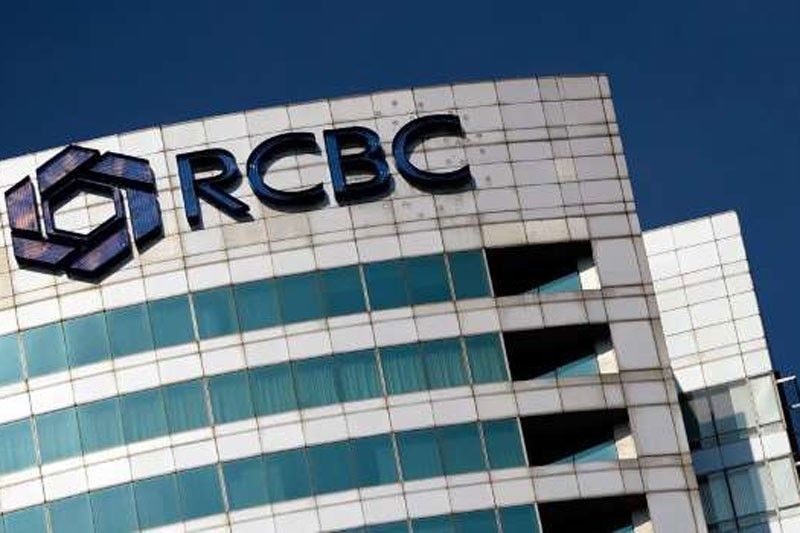 Unidentified hackers stole $81 million in February 2016 from the Bangladesh central bank's account with the US Federal Reserve in New York. The money was transferred to a Manila branch of the RCBC, then quickly withdrawn and laundered through local casinos.
Businessworld
Anti-money laundering charge filed vs 5 RCBC bank execs
(Philstar.com) - May 22, 2019 - 4:14pm
MANILA, Philippines — The Department of Justice filed an anti-money laundering charge against five more officials of the Rizal Commercial Banking Corp over the $81-million cyber heist in 2016.
In a resolution made public Wednesday, the DOJ denied the bank officials' motion for reconsideration due to lack of merit. Assistant State Prosecutor Mary Jane Sytat recommended the filing of an anti-money laundering charge against the following:
Former RCBC Treasurer Raul Victor Tan
National sales director for retail banking Ismael Reyes
Regional sales director for retail banking Brigitte Capiña
Customer service head for Jupiter business center Romualdo Agarrado
Senior customer relations officer for Jupiter business center Angela Ruth Torres
In a separate statement, Justice Undersecretary Markk Perete, who is also DOJ's spokesperson, said that the five "were found instrumental in the lifting of the temporary gold on the four beneficiary accounts of the international inward remittances of funds allegedly wrongfully taken from the Bangladesh Bank."
It also found that the five bank officials were instrumental in "the withdrawal of such funds, among other acts."
The five were accused of failing to conduct a thorough investigation into the transactions even if "the red flags were all over."
DOJ cited the "wilful, blindness doctrine," in recommending the charge against the five. The doctrine is defined as "the deliberate avoidance or knowledge of crime, especially by failing to make a reasonable inquiry about suspected wrongdoing, despite being aware that it is highly probable."
"Their complacent attitude in handling the suspicious remittances is unacceptable, and rocked the integrity of our banking system," the resolution further read.
Assistant State Prosecutor Mary Jane Sytat wrote the resolution, approved by Senior Deputy State Prosecutor Richard Anthony Fadullon.
READ: DOJ: Bangladesh Bank heist case not yet closed
RCBC: Case will be dismissed
Lawyer Thea Daep, legal counsel for RCBC, expressed confidence that the case against the five bank officials would be dismissed.
"We are confident that they will be vindicated since our investigation, conducted by independent third parties, concluded they had no knowledge about the alleged money laundering activity at all," she said in a statement.
In January, Makati Regional Trial Court Branch 149 found Maia Santos-Deguito, former RCBC branch manager, guilty of money laundering and sentenced her to four to seven years in prison for each of the eight counts.
The court was convinced that Deguito did not only facilitate the illegal bank transactions but also "coordinated and corroborated" their execution and implementation. — Kristine Joy Patag