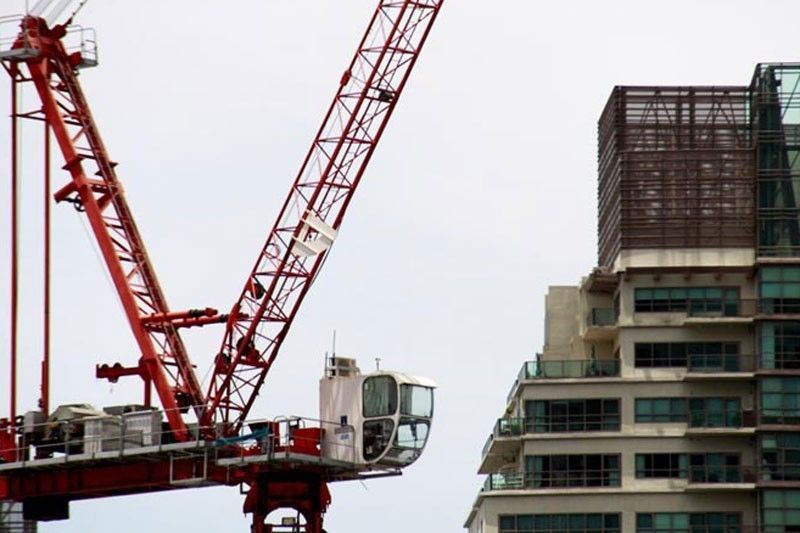 In a research note, Fitch Solutions said it cut its 2019 growth projection on the Philippine economy to 5.9% from 6.1% previously.
File
Fitch Solutions cuts Philippine growth forecasts on US-China trade tensions, gloomy global outlook
MANILA, Philippines — The Philippine economy will likely expand below the government's target in 2019 amid external headwinds, according to a Fitch unit that also announced Wednesday a downward revision to its growth outlook on the country.
In a research note, Fitch Solutions said it cut its 2019 growth projection on the Philippine economy to 5.9% from 6.1% previously.
If realized, this would fail to meet the state's 6%-7% annual expansion goal for 2019 and would be slower than 6.2% actual growth rate in 2018.
Fitch Solutions said the weak external backdrop will prove a drag on domestic growth, owing to ongoing US-China trade tensions and slowing global growth.
However, an expected pick up in government spending and easing monetary policy should support growth over the coming quarters, the Fitch unit added.
For 2020, Fitch Solutions said the Philippine economy will likely rebound "modestly" at 6.3% — which was lower than the Fitch unit's previous estimate.
"Despite the still-positive domestic consumption outlook, slowing global growth and persistent Sino-American trade tensions will continue to weigh on growth over the coming quarters," Fitch Solutions said.
"The US and China accounted for 15.6% and 12.9% respectively of exported goods from the Philippines in 2018, with Hong Kong and Japan also key markets accounting for 14.2% and 14.0% of exports respectively. The slowdown in global growth was already providing a less supportive backdrop for exports in 2018, with growth slowing to 6.5% from 9.9% in 2017," it added.
"However, increased trade tensions between the US and China has had a ripple effect across the Asia region, weakening demand across the supply chain and dampening business confidence in H119," it continued.
Gross domestic product — or the value of all finished goods and services produced in the country — expanded 5.6% in the first three months of 2019, slower than 6.3% in the previous quarter and 6.5% recorded in the comparable period last year.
The latest reading was the slowest since 5.1% registered in the first quarter of 2015 and settled below the state's annual target for 2019.
Socioeconomic Planning Secretary Ernesto Pernia blamed Congress' failure to pass the 2019 national budget on time for the economy's disappointing performance in the first quarter. A spat among lawmakers delayed the approval of the new outlay, leaving fresh projects unfunded and crimping state spending, which accounts for a fifth of the country's GDP. The budget bill was signed into law in mid-April.
In a bid power growth amid cooling inflation and tight liquidity conditions, the Bangko Sentral ng Pilipinas this month cut its benchmark rate by 25 basis points to 4.5% from a decade-high of 4.75%, and announced a three-step reduction in bank reserves to 16% from 18%.
To reach the state's full-year target, Pernia said the economy would have to expand by an average of 6.1% over the next three quarters, adding that the government is pinning its hope on election-related spending to charge growth.