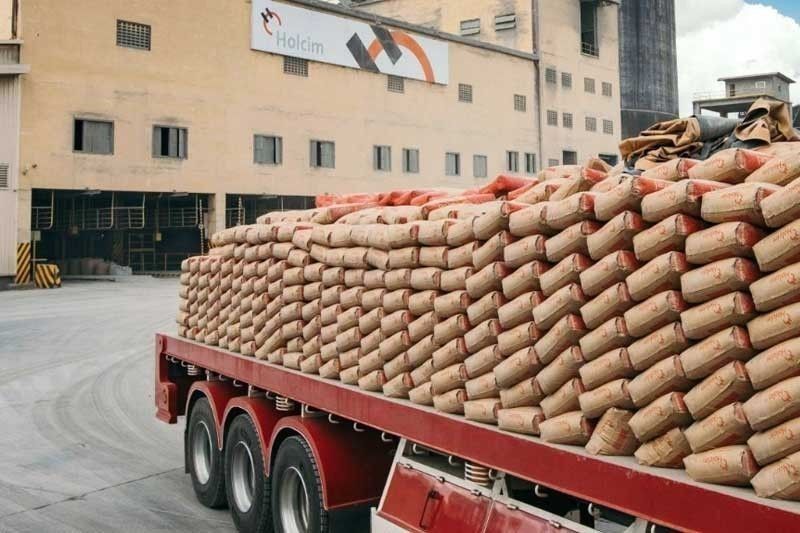 Lafarge Holcim signed a deal to sell its majority share in Lafarge Malaysia to YTL Cement for $396 million.
File
SMC shares spike on rumors it won bidding for Holcim
MANILA, Philippines — Shares of San Miguel Corp. (SMC) reached a new 52-week high as market investors gobbled up the stock on talks that the conglomerate had won the bidding for the Philippine assets of Lafarge Holcim Ltd.
Switzerland-based Lafarge, Europe's biggest cement maker, was supposed to announce the results of the bidding last May 9.
The deal amounted to roughly $2.1 billion, slightly lower that the earlier valuation of $2.5 billion, industry sources told The STAR.
Industry sources also said SMC teamed up with Ang's listed cement player, Eagle Cement Corp. to vie for Lafarge.
"An acquisition by Eagle Cement alone may face challenges from the Philippine Competition Commission," the source said.
Sought for comment yesterday, Ang said "there's no official news yet."
SMC's share price soared to P195.50 yesterday, up 3.99 percent while Eagle Cement was slightly up by 0.38 percent to P15.96.
Holcim's shares likewise rose 6.50 percent to P14.42.
Just this week, Lafarge Holcim sold its assets in Malaysia after also winding down its presence in Indonesia.
Lafarge Holcim signed a deal to sell its majority share in Lafarge Malaysia to YTL Cement for $396 million.
The divestment includes three integrated plants and two grinding units. It also covers the sale of Holcim Singapore, according to globalcement.com.
In February, LafargeHolcim also sold its stake in Indonesia, consistent with the company's plan to leave Southeast Asia including the Philippines.
For the Philippine assets, foreign and local cement and infrastructure giants have expressed interest, but the deal took time because of pricing issues, industry sources said.
Among those that expressed interest in Holcim were Japanese giant Taiheyo Cement Corp., Thailand's Siam City Cement and Anhui Cement Corp. of China.
From the local players, those that expressed interest were SMC, Eagle and Consunji-owned DMCI Group.
DMCI did not make a formal offer, but was initially interested in vying for the cement giant.
Lafarge Holcim decided to sell its Philippine business to reduce debt by selling non-core assets.
Holcim Philippines is engaged in the manufacture, sale and distribution of cement, dry mix mortar products, clinker and aggregates. It also offers construction-related trainings, consultancies, testing and other technical services to its customers.
It has cement manufacturing facilities in La Union, Bulacan, Batangas, Misamis Oriental and Davao, as well as aggregates and dry mix business and technical support facilities for building solutions.
It also operates cement terminals in Iloilo, Batangas and Manila.
In the Philippines, there are eight integrated cement manufacturers that include Holcim, Republic Cement, Cemex, Taiheiyo, Northern Cement, Eagle Cement, Goodfound and Mabuhay.
These manufacturers operate a total of 16 integrated cement plants and three cement grinding plants all over the country. Big Boss Cement, a new entrant, recently opened a cement grinding plant in Pampanga in 2018.
Sought for comment yesterday, Philippine Competition Commission chairman Arsenio Balisacan said there has been no filing yet from SMC or Eagle of any application.
Transactions worth over P2 billion need the approval of the PCC.