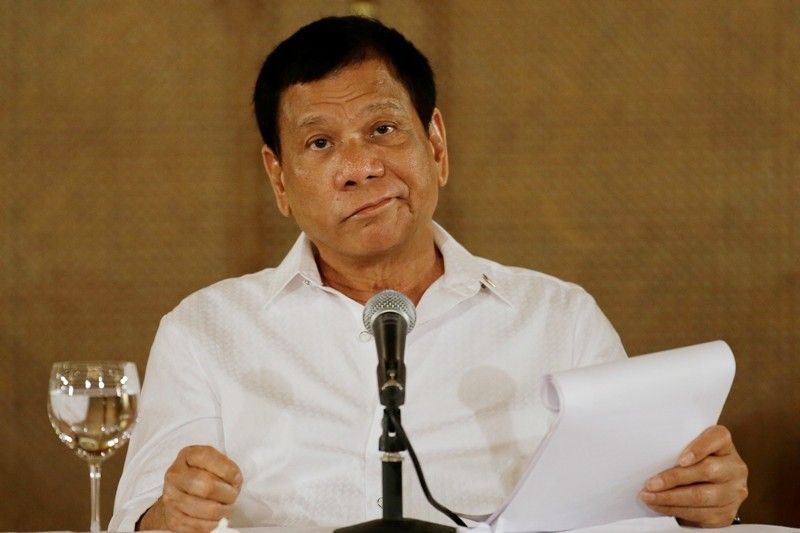 DEMAND AND SUPPLY
-
Boo Chanco
(The Philippine Star) - May 6, 2019 - 12:00am
Check and balance is one concept fellow voters should have in mind as they choose new public officials next Monday. It is the basic working mechanism of our democratic system.
No matter how good a president is, he needs a system that will keep him good. As is often observed, power corrupts because a president is still human. A good system of check and balance keeps a president on his best behavior.
Let me illustrate with the US situation today. If Donald Trump can have his way, he wants a legislature and a judicial system subservient to his wishes.
He has openly wondered why the chief executive of the world's largest superpower isn't as powerful as Vladimir Putin, Xi Jinping, and Kim Jong-un. From day 1, Trump attempted to subvert the system. Were it not for some staff members and the judiciary, he might have been more successful.
At the forefront in checking Trump is the judiciary. Federal judges have ruled against many of his pet orders on immigration and two of his top aides have been sentenced to prison.
The Supreme Court is now largely conservative. It will be increasingly so as older liberals retire and Trump gets to appoint even more conservatives supportive of him.
The US Congress was in Trump's hands in the first half of his term. But American voters flipped control of the House to Democrats in the mid-term election. That's why we are seeing Trump being increasingly held accountable for past and present sins.
That's the beauty of a mature democratic system. Check and balance as designed in the Constitution generally works. No matter how evil a US president can be, he cannot go too far because the system won't let him.
Our system of government should work that way too. But we have history of going authoritarian. Like many of our laws, our Constitution is only a suggestion. Even when we are outwardly democratic, whoever is president enjoys substantial control over all branches of government.
That makes it important to have a Congress that is not a rubber stamp of Malacañang. I also think it is essential to have a free press that is neither afraid, nor beholden to the powers that be.
Those are at risk now. The Duterte administration has control of the House of Representatives and is poised to take control of the Senate according to surveys.
After removing an independent Chief Justice and making a number of new appointments in the Supreme Court, it is easy to be skeptical about the credibility of the court on issues affecting Duterte.
The press? Those in media who cannot be bought are being intimidated, including the owners. The way respected independent journalists are being harassed and smeared by the Palace is alarming.
No Palace spokesman, not even Kit Tatad during Martial Law, have claimed that the president is not obligated to present proofs when he accuses anyone of plotting to oust him. Marcos may fabricate proof but recognizes the obligation to present one.
This is why it is important to vote for an independent Senate. We need a strong voice to keep the administration always accountable for its actions. Senators blindly subservient to the president are a threat to our democratic system.
The surveys say administration candidates will be overwhelming winners. The opposition or independents will be lucky to have two or even one among the winners. That's worrisome.
It is also disturbing that senators associated with corruption cases are likely to be re-elected. Yet the same surveys show that corruption tops the list of national problems indicated by the same respondents. They are not relating one with the other.
But we, the voters, still have one last chance to make sure we end up with a respectable Senate.
Personally, I have, as of now, only made up my mind to vote for two candidates for senator. One is Serge Osmena and the other is Bam Aquino.
Senator Serge I have seen work extremely hard when I was covering the Senate. He does his homework so well. Fellow senators admit he raises the intellectual level of Senate debates.
Bam I have seen grow up to a fine young man and public servant over the last 30 years. We live in the same neighborhood and I know his family well. With his excellent academic record, he could have been anything he wanted to be, and yet he chose to be a public servant.
As a senator, I have seen him work hard for landmark legislation like the one creating the Philippine Competition Commission. He was also active in trying to modernize our telecom laws. But his heart is set on empowering small and medium entrepreneurs with his Go Negosyo law.
Unfortunately for Bam, he is an Aquino. What was an asset before is a big and deadly liability now, thanks to his cousin P-Noy.
But the sins of P-Noy or even Tita Cory should not be imputed on Bam. He is his own person and he definitely has his heart in the right place to serve our people. He deserves a second term in the Senate.
A candidate on my provisional list is Grace Poe. She had been another workhorse who studies issues tackled by her committee. She has been more politically compromising lately, but I guess that goes with the territory.
Sonny Angara is another victim of his own political miscalculations. He is still miles away from his dad, but he is getting there. He was wishy washy on TRAIN 1 and in the end got the worse of everything. But he has strong potentials which a second term may develop.
I intend to vote for all 12. Leaving blanks will only give those who shouldn't be in the Senate an opportunity to be elected.
Whoever else ends up in my final list, I will keep one concept in mind: check and balance. We need independent senators to protect the national interest.
Boo Chanco's e-mail address is. Follow him on Twitter @boochanco