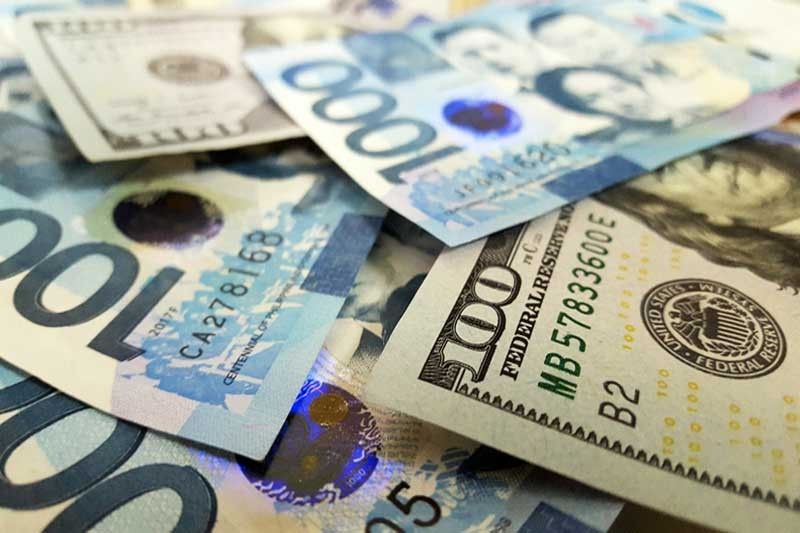 The local currency shed two centavos to close of 52.81 to $1 from Tuesday's 52.83 to $1.
BW Photo/File
Weaker peso seen as imports flood in
MANILA, Philippines — The peso moved sideways yesterday ahead of the rate setting meeting of the Bangko Sentral ng Pilipinas (BSP) wherein interest rates are expected to remain unchanged amid easing inflation.
The local currency shed two centavos to close of 52.81 to $1 from Tuesday's 52.83 to $1.
It opened weaker at 52.9 to $1 and hit an intraday low of 52.95 to $1. Volume declined to $870.8 million from $1.14 billion last Tuesday.
Haj Narvaez, president of BPI Securities, said the peso may weaken further to 54 to $1 by the end of 2019 and to 55 to $1 by the end of 2020 amid the strong growth in imports.
"Our view remains that the peso will weaken to 54 by the end of the year and to 55 by the end of next year," Narvaez said in an interview with ANC.
He said the peso is expected to weaken further as the year progresses due to strong importation of capital equipment to support the continued expansion of the economy.
"The key driving force for the peso over the next few months is really the import number. Obviously, we continue to see that the import levels for the Philippines continue to remain strong given the strong consumption numbers and likewise importation of equipment," Narvaez said.
The peso emerged as the third worst performing currency in the region, shedding 5.3 percent to 52.58 to $1 last year from 49.93 to $1 due to the series of rate hikes by the US Federal Reserve as well as the tightening cycle undertaken by the BSP due to rising inflation expectations.
According to Narvaez, the BSP is widely expected to stand pat and keep interest rates unchanged in the rate-setting meeting scheduled today.
"The BSP will probably want to get more positive data on the inflation front, probably over the next few months, before they actually consider cutting rates," Narvaez said.
The BSP lifted rates by 175 basis points in five straight rate-setting meetings from May to November last year to prevent inflation from spiralling out of control.
The consumer price index surged to 5.2 percent last year from 2.9 percent in 2017, exceeding the BSP's two to four percent target, due to elevated oil and food prices.
However, easing inflation allowed the BSP to take a breather from its tightening cycle and keep interest rates on hold in December and February.
Metropolitan Bank & Trust Co. (Metrobank) said in its latest note the peso is seen trading between 52.7 to 53 and $1 range.