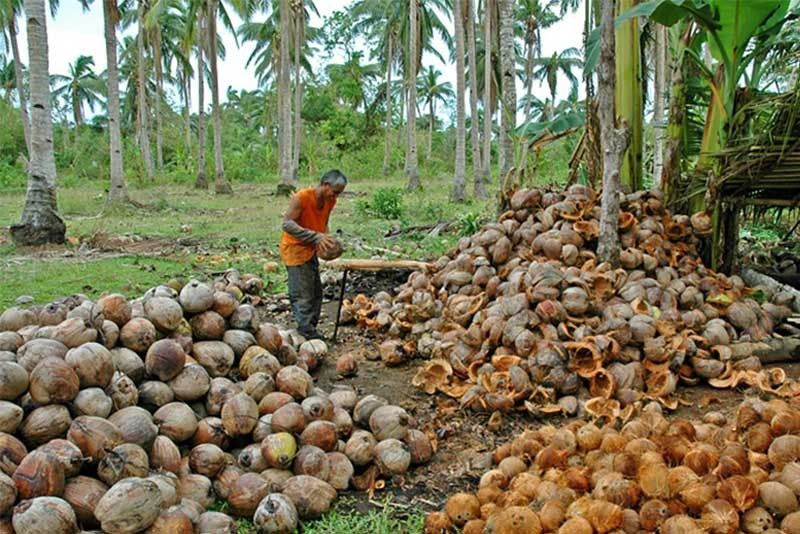 Government hikes copra buying price
MANILA, Philippines — The government is increasing the mill gate buying price of copra to P20 per kilogram amid the continued drop in prices of the commodity which has affected coconut farmers.
Agriculture Secretary Emmanuel Piñol said the Coconut Industry Investment Fund-Oil Mills Group (CIIF-OMG) has agreed to increase its mill gate buying price to P20 per kilo.
"The P20 per kilo mill gate price is still P5 lower than what the DA had earlier asked, but the group said it was the best they could offer given the very low market prices of coconut oil in the world market," he said.
Latest data showed that mill gate prices of copra further declined to P12 to P17 per kilo, still much lower than last year's level of P26 to P30 per kilo.
Around four million farmers nationwide are being affected with the drop in copra prices due to tough competition in the global market.
The DA will also extend loans to organized coconut farmers' group which they can use in buying the produce of their members and transport vehicles to haul the copra to the oil mills.
"Coconut farmers said the high transport cost and the distance between the farms and the oil mills discourage them from selling directly to the mills," Piñol said.
The DA also offered a maximum of P50,000 loan under the Production Loan Easy Access to be used in starting livelihood activities while the buying price of copra is low.
Meanwhile, the Philippine Coconut Authority is crafting an industry roadmap with a P10-million budget.
"The Philippine coconut industry, the second biggest in the world, has failed to craft an industry road map which would guide the sector in ensuring better income for the farmers," Piñol said.
"The industry has been mainly involved in copra and coconut oil production, missing out on the opportunities offered by other high value products out of coconut," he added.
Established in the 1970s, CIIF OMG is a conglomerate of strategically located oil mills and refineries in the Philippines.