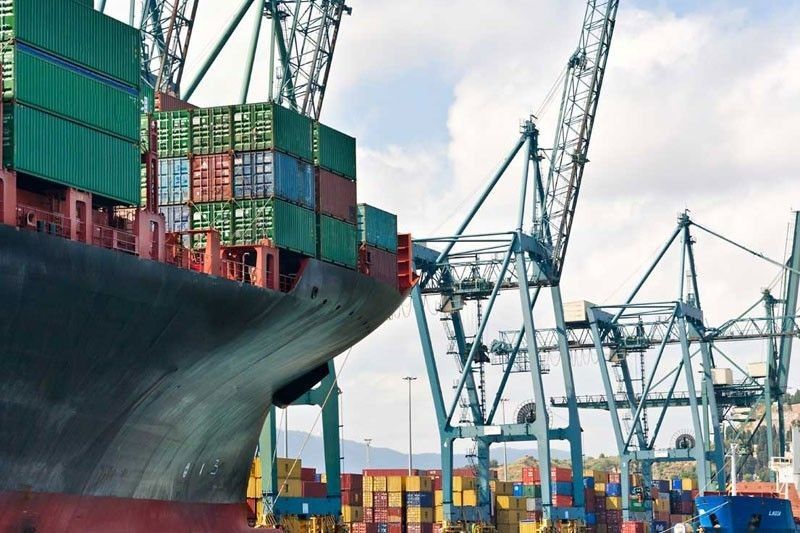 Philippine President Rodrigo Duterte's plan to keep his country's growth engine humming by spending more than P8 trillion on infrastructure has been fueling demand for imports of construction-related goods.
File photo
2018 current account deficit highest on record — BSP
(Philstar.com) - March 15, 2019 - 6:31pm
MANILA, Philippines — The Philippines continued to invest more than what it earned in 2018 to post the widest current account deficit on record, the Bangko Sentral ng Pilipinas reported Friday.
At a press conference, central bank officials said the country's current account deficit stood at $2.4 billion in the final three months of 2018, 2.8 percent lower than $2.5 billion gap recorded in the same period in 2017.
For the entire 2018, the Philippines' current account gap swelled to $7.9 billion — equivalent to 2.4 percent of gross domestic product — as the country brings in even more raw material and capital goods.
According to the BSP, the 2018 current account deficit was bigger than $2.1 billion gap (0.7 percent of GDP) chalked up in 2017. It also exceeded the central bank's projection of $6.4 billion (1.9 percent of GDP) deficit for the year.
Prior to 2018, the highest current account deficit was recorded in 1997 at $4.4 billion (5.1 percent of gross national product), or at the height of the Asian Financial Crisis, BSP Deputy Governor Diwa Guinigundo said.
"The recent current account deficit reflects an underlying economic trend—an excess of investments over savings—pointing to highly productive economy," the BSP said.
Trade gap in the Philippines has been swelling since 2017 amid a sustained rise in imports to feed the Duterte government's ambitious infrastructure program, reversing the nation's current account surplus to a deficit and pressuring the peso.
The current account position is an important indicator about the economy's health. It measures the net transfer of real resources between the domestic economy and the rest of the world.
If the current account balance is in surplus, the country is a "net lender" to the rest of the world. Net lending occurs when the national saving is more than the country's investment in real assets.
If in deficit, the country is said to be a "user of funds" and thus, is considered as net borrower from abroad in order to fill in the shortage.
This year's current account gap is seen hitting $8.4 billion — equivalent to 2.3 percent of GDP which will be the biggest proportion in 17 years.
At the same news briefing on Friday, the BSP said the widening current account deficit brought the 2018 balance of payments to a $2.3 billion (0.7 percent of GDP) deficit, higher than $863 million shortfall in 2017 and above the $5.5 billion-deficit (1.6 percent of GDP) cap set by the government.
The peso ended 2018 at P52.58 versus the dollar, declining sharply from its 2017 close of P49.93 against the dollar. — Ian Nicolas Cigaral