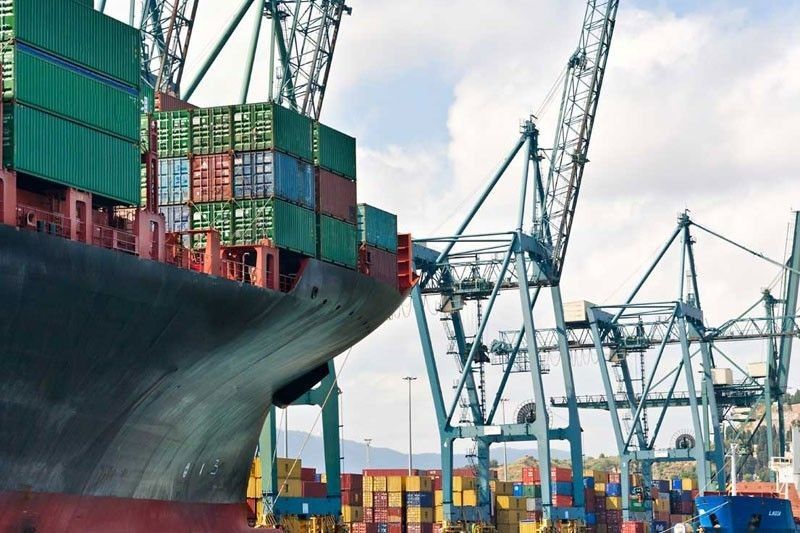 Philippine President Rodrigo Duterte's plan to keep his country's growth engine humming by spending more than P8 trillion on infrastructure has been fueling demand for imports of construction-related goods.
File photo
BSP sees wider current account gap in 2018, 2019
(Philstar.com) - December 14, 2018 - 7:27pm
MANILA, Philippines — The Philippines continued to invest more than what it earned in the last three quarters of 2018, the Bangko Sentral ng Pilipinas reported Friday, adding that the country's current account gap is forecast to further widen but won't swell to "unsustainable levels."
In the first nine months, the Philippines current account gap hit $6.471 billion, or equivalent to 2.7 percent of the country's gross domestic product, central bank data showed.
That was a turnaround from the $968 million surplus (0.4 percent of GDP) registered in the same period in 2017.
"This development was brought about primarily by the continued widening deficit in the trade-in-goods account despite the higher net receipts posted in the trade-in-services, primary and secondary income accounts," the central bank said.
The current account position is an important indicator about the economy's health. It measures the net transfer of real resources between the domestic economy and the rest of the world.
If the current account balance is in surplus, the country is a "net lender" to the rest of the world. Net lending occurs when the national saving is more than the country's investment in real assets.
If in deficit, the country is said to be a "user of funds" and thus, is considered as net borrower from abroad in order to fill in the shortage.
Out of control?
Trade gap in the Philippines has been widening since last year amid sustained rise in imports to feed the Duterte government's ambitious infrastructure program, reversing the nation's current account surplus to a deficit and weakening the peso.
Trade deficit in October swelled to $4.21 billion, the widest in history.
The country's economic managers have repeatedly said high imports will "support domestic economic expansion."
According to the BSP, the current account deficit is forecast to balloon to $6.4 billion, or 1.9 percent of GDP, in 2018. This was more than twice its previous estimate and higher than $2.2 billion gap posted last year.
Next year's gap is seen hitting $8.4 billion, or 2.3 percent of GDP.
"We are not seeing a widening of current account to unsustainable levels," BSP Assistant Governor Francisco Dakila said in a press conference, adding that imports are projected to ease on the back of tumbling fuel prices.
"A lot of these have to do with the production and, in particular, capital goods imports are going to add to the productive capacity of the economy. Imports of raw materials are necessary for production activities," Dakila added.
"So there's no way that this is presaging a bust of the economy." — Ian Nicolas Cigaral