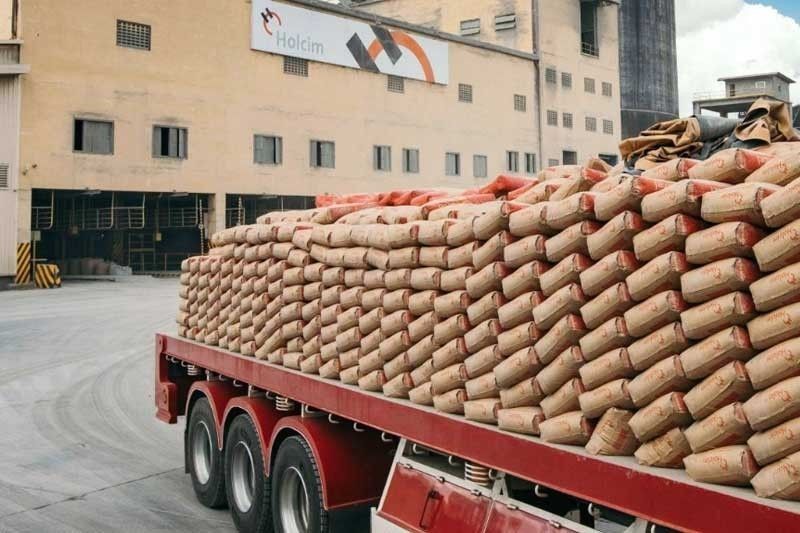 Holcim Philippines Inc. is the local unit of LafargeHolcim Ltd., Europe's biggest cement maker.
File
Ramon Ang's Eagle Cement makes bid for Holcim
MANILA, Philippines — Shares of Holcim Philippines Inc. soared yesterday after tycoon Ramon Ang said his company Eagle Cement Corp. submitted a bid for the cement firm.
Holcim Philippines Inc. is the local unit of LafargeHolcim Ltd., Europe's biggest cement maker.
Lafarge Holcim is readying the sale of its Philippine business as it seeks to further reduce debt by selling non-core assets, Bloomberg reported.
Ang said his cement company submitted a bid, sending Holcim's share price to rally by 4.57 percent to close at P9.61 per share yesterday, Bloomberg also said.
Sought for comment, Ang's son Paul, president and CEO of Eagle Cement, said he could not comment on the matter yet.
Eagle Cement shares, meanwhile, rose 0.25 percent to P16 per share yesterday. The company is owned by the Ang family.
On the other hand, shares of San Miguel Corp. finished lower after trading on the upside earlier in the day. Shares went up to 0.18 percent to P171 before ending at P169.50, down 0.70 percent.
The sale of LafargeHolcim's Philippine business is reportedly part of a broader strategic review of its Southeast Asia operations following the sale of its Indonesia business.
On the other hand, the same report said LafargeHolcim may keep the Philippine business if it decides it can't fetch an attractive enough price.
LafargeHolcim's Philippine assets are estimated to be valued at around $2.5 billion.
In 2014, Ang also considered looking at the local cement assents of Lafarge Republic, which eventually went to the Aboitiz Group and its partner CHR Holdings.
SMC, the conglomerate whose bold diversification into new businesses is being led by Ang, entered the cement business in 2013 after it acquired a 35 percent stake in Northern Cement Corp. The company is owned by SMC and its chairman and CEO Eduardo "Danding" Cojuangco.
In 2017, SMC formed a joint venture with Northern Cement to establish a cement plant in Sison, Pangasinan.
SMC earlier announced plans to build five new cement plants with a total annual capacity of 10 million tons.
The conglomerate is betting on the Duterte administration's Build Build Build infrastructure program.