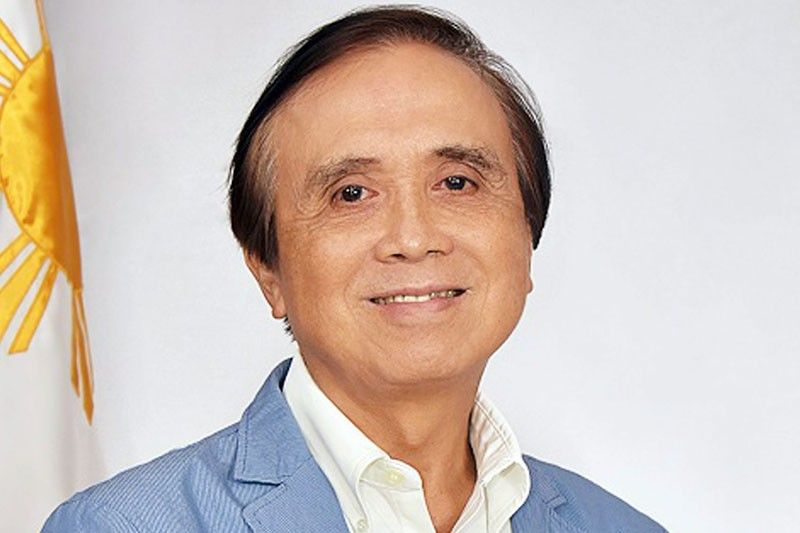 Ernesto Pernia noted that the Philippines already has an income per capita level of around $3,800.
File
Ernesto Pernia: Upper-middle income status still within reach in 2019 for economy
MANILA, Philippines — Despite prevailing uncertainties in the global economy and a high interest rate environment, the Philippines can still hurdle its goal of becoming an upper middle income economy this year, said Socioeconomic Planning Secretary Ernesto Pernia.
He said that even with conservative estimates of the gross domestic product (GDP) growing by at least six percent this year and a gross national income (GNI) growth of three percent in 2019, the country can meet the per capita income threshold of around $3,900 to be classified as an upper middle income economy.
Last year, the GNI, which measures income received locally and abroad, grew by 4.1 percent.
Pernia noted that the Philippines already has an income per capita level of around $3,800.
"I think we could still hurdle the goal by 2019 based on a conservative estimate," he said.
Under the country's new medium-term development plan, the Duterte administration aims to transform the country into an upper middle income economy by 2022 through rapid poverty reduction in rural areas.
The World Bank defines upper middle income countries as those that have an annual per capita income of between $3,900 to $12,900.
Last year, rising prices of consumer goods eroded the purchasing power of Filipinos as the headline inflation rate surges to 6.7 percent in October.
Inflation, however, is expected to steadily decline this year as the effect of monetary policy tightening takes effect this year along side measures to increase food supply. As a result, household consumption is expected to rebound.
An economist of the World Bank, on the other hand, said the country's goal of attaining upper middle income status may be challenged by global uncertainties that will have more clarity before the end of the first quarter of the year.
This as US and China hold one to two more rounds of talks to hammer a deal for ending their trade war before March 1.
"We are in a very uncertain global economic environment at the moment. We got a trade conflict between the US and China in the midst of negotiations. Maybe this will get defused and we will know something more by early March," said Andrew Mason, World Bank acting chief economist for the East Asia and Pacific Region.
"We also know that what happens in the Philippines will be affected by wether the US Fed continues to raise interest rates or not. That has affected interest rates here in the Philippines. It has put pressure on your currency and so on," he added.
The Philippines stands to both gain and lose if the trade war between the US and China escalates further by March instead of being resolved.
Mason notes that the country can benefit from trade diversion as some investments meant for China can be diverted to the Philippines. The downside would be for Philippine exports to China to be hit worse by slowing demand.
"The trade war is never a good thing, but if it were to happen, there are two different sorts of forces that will affect the Philippines and other countries in the region—some potentially positive and others potentially negative. Where we end up depends on how the positive and negative forces end up," he said.