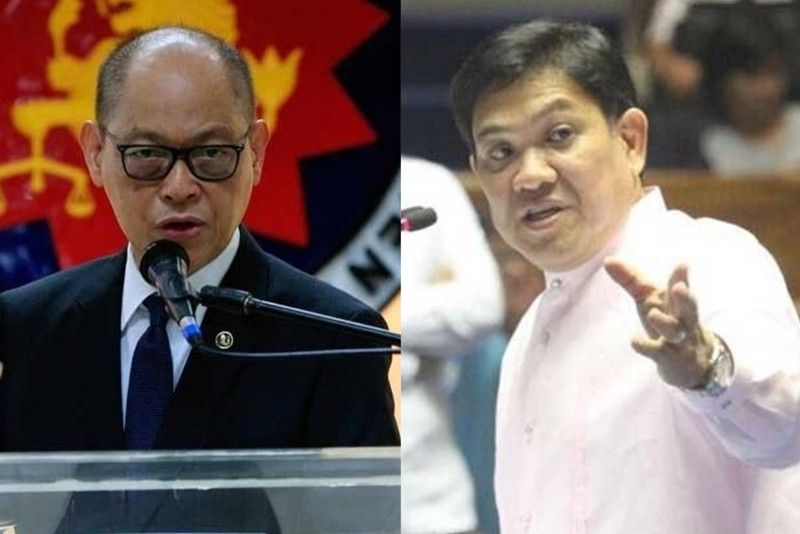 Budget Secretary Benjamin Diokno on Friday denied House of Representatives majority leader Rolando Andaya Jr.'s allegations of budget anomalies, dismissing the claims as "illusory."
File photos
Diokno slams Andaya over 'illusory' allegations
(Philstar.com) - January 4, 2019 - 6:12pm
MANILA, Philippines — Budget Secretary Benjamin Diokno on Friday denied a lawmaker's allegations of budget anomalies, dismissing the claims as "illusory."
At a congressional hearing on Thursday, House of Representatives majority leader Rolando Andaya Jr. (Camarines Sur) said there were irregular "insertions" in the 2019 national budget prepared by the Department of Budget and Management under Diokno's watch.
Andaya claimed that the DBM's alleged allocation of P332 billion for non-existent flood control projects in a short span of three years was a "flood control scam."
In a strongly worded statement, Diokno said Andaya's "accusations are illusory. The numbers are wrong and the narrative he's selling is not grounded on facts."
The budget chief sought to disprove the congressman's claim that the DBM adjusted the Department of Public Works and Highways' budget without the latter's knowledge, saying the proposed budget for this year was "presented and approved" by the Cabinet.
In response to Andaya's allegation that the DBM anomalously allocated funds for flood control projects, Diokno pointed out that it is the DPWH, as an implementing agency, that "determines the specific project listing for the projects under each program and region"
Diokno also belied accusations that the DBM has a favoured contractor for government projects. "Contracts are awarded to contractors after open and competitive bidding," he said.
"Again, the role of the DBM is to set the budget ceiling for the line agencies and to evaluate whether their programs are aligned with the government's priorities," he added. — Ian Nicolas Cigaral