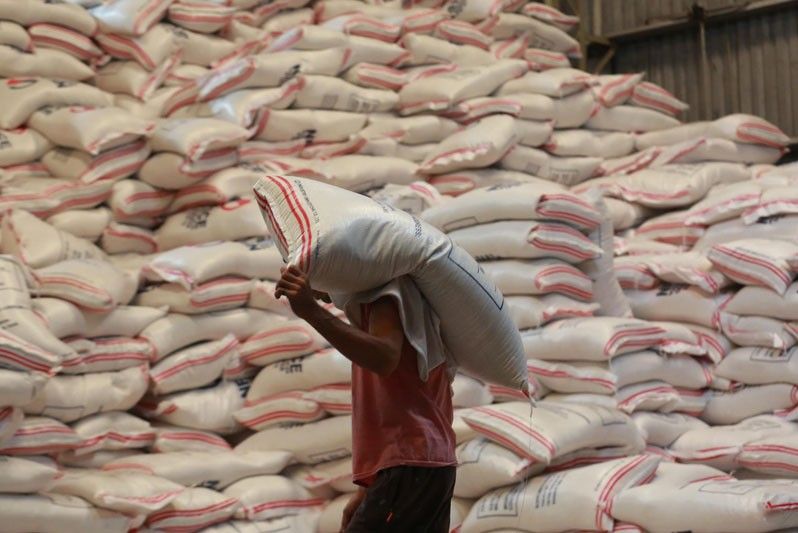 NFA retains bidding terms for importation of 500,000 metric tons of rice
MANILA, Philippines — State-run National Food Authority (NFA) is retaining the major provisions of its terms of reference for the procurement of 500,000 metric tons of rice even after Thailand and Vietnam backed out from the bidding.
NFA spokesperson Angel Imperial expressed confidence the last batch of bidding would not fail.
"We will maintain the provisions. We have to protect the interest of the government. We can only adjust the delivery period," Imperial said.
As of yesterday, 13 bidders had bought bid documents for the supply contract of 500,000 MT 25 percent brokens well-milled long grains white rice via the government-to-private (G2P) mode or open tender.
Of the 13 bidders, five came from Vietnam namely Vietnam Northern Food Corp., Vietnam Southern Food Corp., Tan Long Group Joint Stock Co., Gia International Corp. and Hiep Loi Joint Stock Co.
Thailand has four including Ponglarp Co. Ltd., Thai Hua Co. Ltd., Capital Cereals Co. Ltd., and Asia Golden Rice Co. Ltd.
The remaining bidders are Olam International Ltd. from Singapore, Phoenix Global DMCC from United Arab Emirates, Shwe Wah Yaung Agricultural Products Co. Inc. from Myanmar and Meskay & Femtee Trading Co. Ltd. from Pakistan.
NFA will still accept bidders until the opening of bid documents on Nov. 20.
It has allotted P12.2 billion for the procurement.
The 500,000 MT volume will be divided into nine lots with 14 discharge ports. Subic is set to get the bulk or about 118,000 MT followed by Manila with 75,000 MT.
Another 55,000 MT will be discharged in La Union, 40,000 MT in Batangas, 32,500 MT in General Santos City, 30,000 MT in Tabaco, and 26,700 MT in Cagayan de Oro.
Cebu will also get 25,000 MT, Iloilo and Tacloban will get 20,000 MT each, Zamboanga City with 17,300 MT, Davao City 12,500 MT, Surigao 10,000 MT and Bacolod 8,000 MT.
The first 250,000 MT should be delivered not later than Dec. 31 while the remaining 250,000 MT should arrive not later than Jan. 31, 2019.
According to the NFA, rice must be shipped in break bulk where packing shall be in 50 kilograms net each in woven polypropylene bags suitable for rice export with NFA markings, designs and specifications.
Winning bidders shall deliver the goods free of obligations and expenses of NFA up to NFA's designated warehouses, which are within the 30-kilometer radius from the intended port of discharge.
The added importation for the last quarter of the year will bring total imports to 1.6 million MT for the whole of 2018.