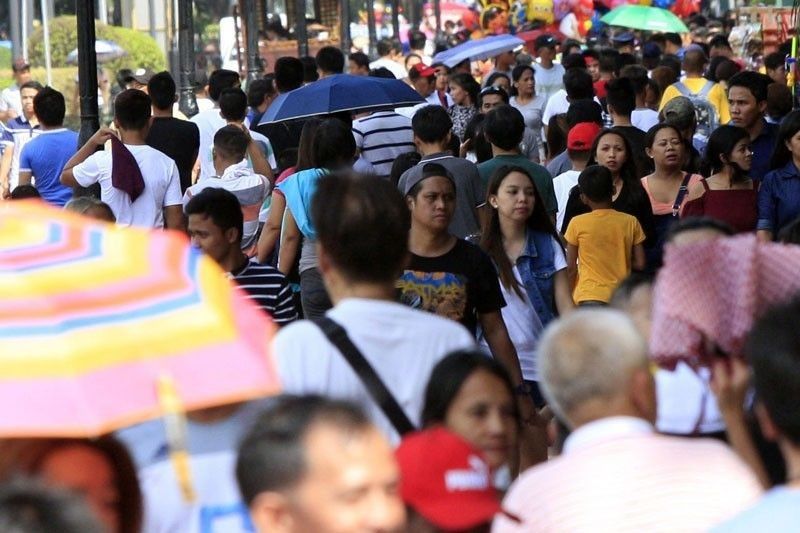 Monster's survey showed that while 82 percent of Filipino workers are looking for a new job within their field of expertise, 88 percent are also considering moving to another industry to get "the best job."
File Photo
Over half of Pinoys considering career switch – survey
For higher pay, financial stability
MANILA, Philippines — Over half of Filipino workers intend to switch careers for higher salaries and achieve financial stability, according to a survey by online recruitment firm Monster.com.
Monster's survey showed that while 82 percent of Filipino workers are looking for a new job within their field of expertise, 88 percent are also considering moving to another industry to get "the best job."
Among the biggest reasons given by survey respondents for the career switch is better salary and financial stability (54 percent), and the lack of growth opportunities in their current field (23 percent).
The survey, which covers more than 2,400 respondents across the Philippines, Singapore and Malaysia, forms part of Monster's #IMadeTheSwitch campaign.
Through the survey and the campaign, Monster wants to identify and raise awareness on issues around career transitioning across Southeast Asia, as well as help employers understand why employees would consider changing careers and look for ways to keep talent.
Fresh entrants to the workforce covered by the survey said the top reason for a career switch is the need to widen their skill set (66 percent).
However, young workers also have concerns about switching to a new career such as inexperience in the field they want to pursue (33 percent) and lack of qualifications (21 percent).
For mid-career professionals, 58 percent said they would change jobs for a better salary. This, as 43 percent also said they are the sole earner for their families.
The survey also showed 48 percent said their current career path is not working for them as they feel underpaid, while 24 percent said the job did not turn out to be what they expected.
For Filipino professionals with 15 years and above work experience, 89 percent said they plan to switch career paths immediately or in the near future, with 38 percent saying they want something more purposeful and challenging.
By industry, those considered attractive for a career switch by young Filipino workers are travel and tourism (10 percent), education (nine percent) and banking or financial services or insurance (eight percent).
The survey also found 46 percent of Filipinos consider those who make a career switch to be "brave" for taking the step.
"The prospect of a career change is worrying for a majority of the workforce in the Philippines, but it's also the most desirable option to earn more money and explore opportunities beyond what they have studied. The notion that one might have jobs across two or even three completely different industries in a lifetime is not something so taboo anymore - in fact, it's almost expected as employees practice lifelong learning, gain new skills, expand their networks and become more tech-savvy," Abhijeet Mukherjee, chief executive officer for Monster.com Asia Pacific and Gulf said.
As employees fear changing workforce patterns, job displacement and automation would make them lose their job, he said employers should provide staff with opportunities to challenge themselves.
"While financial stability is a main driver for career switching, you are likely to be able to retain talent for longer by providing learning opportunities. Filipinos are tech-hungry, confident and creative individuals – many with an entrepreneurial mindset – so it's important to cater to this constant need to upskill and get rewarded for their efforts," he said.